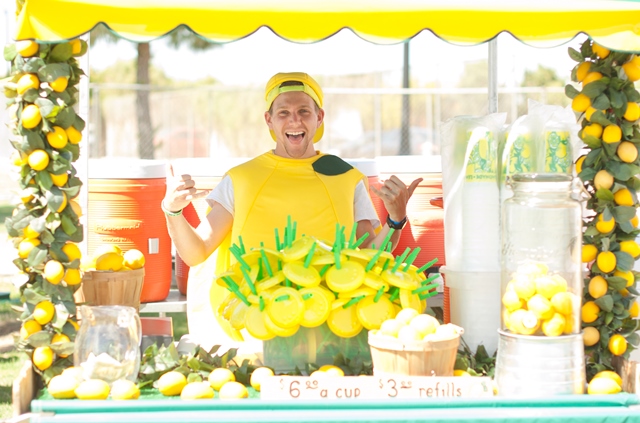 Foodie news roundup for the week of May 16.
Remington's Restaurant and Lounge at The Scottsdale Plaza Resort will be celebrating the month of May with unique flavors from under the sea. Through May 31, the special three-course menu includes options like jumbo scallops, mussels, cured salmon and more. The Prix Fixe Dining Trio is $50 plus tax and gratuity. Purchase one Prix Fixe Dining Trio, receive another compliments of the chef. Each Dining Trio is accompanied by choice of chardonnay, cabernet or merlot from La Terre Cellars, California.
For $36 per person (not including tax and gratuity), Little Cleo's Seafood Legend is hosting a traditional crawfish boil on Saturday, May 21 from 12 to 4 p.m. From fresh Cajun-style crawfish and crab to sweet corn hush puppies and jams brought to you by Bluesman Mike, this family-style gathering will transform the seafood eatery's patio into a New Orleans backyard. To top it off, wash the delicious seafood down with light and amber style beers straight from the bayou from Abita Brewing Company.
MOD Pizza opens the doors of its newest restaurant (4025 E. Chandler Blvd.) on May 20 at noon. All pizza sales on opening day go to United Phoenix Fire Fighters Association and there will be free pizza for first 52 in line as well as a retro photobooth, giveaways and the chance to win free pizza for a year.
Gertrude's at Desert Botanical Garden has announced its Chef's Choice Summer Dinner Series to be held on May 20, June 17, July 22 and August 19. Hosted by Executive Chef Matthew Taylor, the dinner series will be held on the third Friday of the month through summer. Cost for the five-course dinner is $125 per person, inclusive of wine pairing but exclusive of tax and gratuity. Reservations and a credit card number are required as seating is limited. Call 480.719.8600 to reserve your place at the table.
Moxy Tempe and management company Twenty Four Seven Hotels have pledged to raise $10,000 to support VH1 Save the Music Foundation's Keys + Kids piano grant program. On May 26, one qualifying Phoenix area school will be selected to receive the $10,000 piano grant, which includes a Casio Grand Hybrid Piano and three keyboards, to support the school's music, drama and community programs. Moxy Tempe will be raising funds all month long by donating 100 percent of the proceeds from its $5 Got MOXY signature cocktail (a mixture of lime juice, simple syrup, Bacardi Torched Cherry Rum and bordeaux cherry) to the cause.
TEXAZ Grill is serving up a trio of refreshing yet filling Summer Lunch Specials for $9 each beginning May 16 through the end of August. Available on Monday through Saturday from 11 a.m. to 4 p.m., enjoy farm-fresh versions of classic summer recipes such as spinach salad topped with grilled chicken breast, fish tacos filled with grilled cod filet and turkey salad stuffed into a tomato or served on a toasted French roll.
Menchie's is partnering with Sony's new animated film, The Angry Birds Movie, which opens in theaters May 20. From May 1 to June 30, guests can enjoy four new limited edition specialty flavors inspired by the film: Freshly Squeezed Orange Sorbet and Strawberry Smoothie Sorbet will be available all of May and Fresh Lime Sorbet and Strawberry Greek will be offered in June. Menchie's is also offering a specialty Angry Birds gummy topping, five exclusively designed spoons and two specialty cups featuring Angry Birds characters for all tasty fro yo creations. Participating locations include: 3121 W. Peoria Ave., 9925 W. McDowell Rd. and 15147 North Scottsdale Rd.
Crust Chandler's 2nd Annual Great Rustica Race takes place on Tuesday, May 24, from 6 to 10 p.m. In celebration of National Scavenger Hunt Day, teams of two will embark on the Great Rustica Race, collecting scavenger hunt items at participating locations for the chance to win free pizzas for a year and gift cards. Presented by Downtown Chandler Community Partnership, participating merchants include Burst of Butterflies, ChopShop, Crowne Plaza San Marcos, Crust Chandler, Murphy's Law, My Choice Insurance, Paletas Betty, Sabas Western, SanTan Brewing, SoHo63, TechShop, Vintage 95 and Wimpy's Paradise. The Great Rustica Race check-in starts at 6 p.m. at Crust Chandler, 10 N San Marcos Pl, Chandler, AZ 85225. There teams will receive a scavenger hunt game piece and have their start time recorded. Once they find all items on their scavenger hunt list, teams will return to Crust Chandler and have their end time recorded. The top three teams with the shortest cumulative time will win prizes. After the race, Crust Chandler will host a post-race party downstairs at the Ostrich, which includes complimentary pizza and soft drinks from 8 to 10 p.m. Registration to participate in the Great Rustica Race is $10 per team, with sign-ups located at Crust Chandler. $5 raffle tickets are also available to win merchandise/gift cards donated by local merchants. Space is limited and registration will be handled on a first come, first served basis. All of the proceeds from the raffle will benefit Kurt Warner's Treasure House Foundation. For more information, visit:  http://crustrestaurants.com.
Kick off the summer season with Lemonade Days (pictured) on Saturday, May 21, from noon to 9 p.m. at Founders Park in Queen Creek. The family-friendly day of play complete with interactive games and activities, water fun in the splash park, great food and live entertainment featuring Craig Campbell. Grab a handful of lemons and join in on the fun with Arizona's largest lemon squeeze, enjoy the Arnold Palmer's putt-putt driving range, or compete in the 2016 State Cornhole tournament. Other event highlights include local food vendors, craft beer and summer shandys, hard lemonades and spirits. Lemonade Days will also feature a free Summer Splash event for kids from 9 a.m. to noon in the splash pad area, just outside of the Lemonade Days grounds. Admission for the Summer Splash portion of the day is free. General admission for Lemonade is $8 online during presale and $10 at the gate, kids 12 years and under will be admitted for free. Attractions at the event have an extra cost. VIP admission is $45 per person and it includes access to a private seating area, private restrooms, six alcoholic beverages, unlimited soft drinks and water, catered food and exclusive stage view access. For more information and to purchase tickets online, visit: www.lemonadedaysaz.com.
AJ's Fine Foods will present its annual Summer Wine Spectacular Tasting Event at Scottsdale Center for the Performing Arts on Saturday, May 21. The annual celebration features tastings of more than 40 exceptional wines of value, all personally rated and selected by AJ's cellar masters, who will be available to provide their expert recommendations for wine and food pairings. To complement the wines, AJ's will be serving gourmet samples and specialties including artisan cheeses and breads, shrimp cocktail, sushi, sweets and more. Guests will enjoy live music and a silent auction offering wines and other items from AJ's and its partners. General admission tickets for entry between 2 and 4:30 p.m. are $40 for the general public and $35 for Scottsdale Center for the Performing Arts members beginning April 1.  Tickets are available for purchase through ScottsdalePerformingArts.org or by calling the box office at 480-499-TKTS (8587). Advance tickets are required as no tickets will be sold on the day of the event. All proceeds from the AJ's Summer Wine Spectacular Tasting Event will benefit the nonprofit Scottsdale Cultural Council.
For more fab foodie news, become a fan on Facebook and a follower on Twitter @AZfoothillsfood and Instagram @AZfoothills.