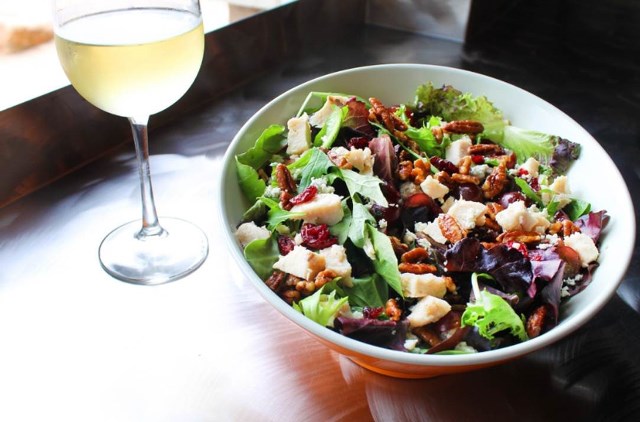 Foodie news roundup for the week of July 6.
Starting at 10 a.m. on Friday, July 10, The Coffee Bean & Tea Leaf celebrates Customer Appreciation Day at their Phoenix store (4740 East Shea Blvd.) offering patrons complimentary samples and giveaways including $5 gift cards, T-shirts, tumblers, retail coffee and tea, and more (until supplies last).
This summer, Roy's Restaurant is providing guests the opportunity to tour the islands with a limited time Hawaiian-inspired three-course prix fixe menu. For $39.95, guests will experience founder Roy Yamaguchi's traditional island influences and signature culinary flair while exploring the eclectic ingredients of his homeland. Dishes include: Pan-Seared Hawaiian Opakapaka, and Kona Coffee-Crusted Pork and Kauai Prawns.
Citizen Public House has updated its menu with items like grilled peach salad, fried duck leg, short rib tacos, seared venison and more.
To celebrate National Hot Dog Month, Miracle Mile Deli is offering up a Dog Days of Summer special. For $5, you can purchase a Hebrew National hot dog, French fries and a small soft drink from Monday, July 20 through Sunday, July 26. This special deal will be available for lunch and dinner (but not before 11 a.m. on Saturday and Sunday). All the customer will have to do is ask for a "Hot Dog Special."
Now through the end of summer, Bink's Scottsdale, Bink's Midtown in Phoenix and Café Bink in Carefree are offering Burger & A Bottle Deal, which includes two burgers and a bottle of red or white house wine for $30.
Fired Pie is launching their new salad just in time for summer. Through the entire month of July, you can enjoy their DV Field Greens Salad (pictured). A mix of gorgonzola cheese, diced chicken, Craisins, granny smith apples, red grapes, candied walnuts and fat-free raspberry dressing. On July 15, the locally-owned business will offer up buy one get one free entrees at all ten Arizona locations to celebrate its two-year anniversary. This offer will be available all day during regular business hours. This deal cannot be combined with any other offers or discounts.
During the July 13 Monday Night Chef's Table at Hotel Valley Ho, enjoy a four-course dinner paired with the amazing wines of J. Lohr Vineyards & Wines. Savor ricotta gnocchi, pan-roasted duck breast and more. Dinner starts at 6:30 p.m. and is $64 per person, plus tax and gratuity. Reservations are required by calling 480.421.7997.
On Thursday, July 16, Crudo is joining forces with Beckett's Table, Nook and The Market by Jennifer's for a Progressive Dinner inside the Gaslight Square shopping center. Guests will begin with a gourmet appetizer and wine at Beckett's Table and will end with a hearty entree at Crudo, enjoying Arancini at Nook and a mid-course dish at the Market by Jennifer's in between, all for $60 per person.
In honor of Bastille Day, which is Tuesday, July 14, MIM is hosting Experience France a couple of days early, complete with a French-themed menu in Café Allegro. Enjoy live musical performances and hands-on activities, shop for French merchandise at the Museum Store and indulge in a French-inspired menu at Café Allegro.
Bluewater Grill Phoenix offers its popular New England Lobster & Clambake on Tuesday, July 14, featuring steamed Maine lobster, Manila clams, fresh corn on the cob, baby red potatoes, crispy coleslaw, drawn butter–and a lobster bib, of course. The cost of $34.95.
For more fab foodie news, become a fan on Facebook, a follower on Twitter @AZFoothillsfood and check us out on Instagram.