Foodie news for the week of Dec. 3.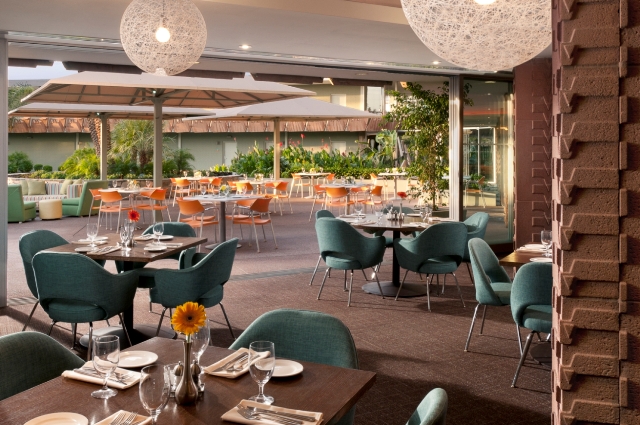 AZFoothills.com's taste tests of Scottsdale's The House Brasserie and The Cove Trattoria.
Try these Repeal Day-influenced cocktails to pay homage to the end of Prohibition.
This Friday and Saturday, head to Heritage Square in Phoenix for the inaugural Phoenix Brewers Invitational: Get Crafty 2012. The two-day event promises more than 60 craft breweries, live entertainment by 80 Proof, beer-related vendors, beer memorabilia, home-brewing demos and a wide variety of local foods from some of Arizona's top food trucks. A percentage of the proceeds from this event benefit The Beer for Brains Foundation.
Stop in for a cup of joe tomorrow before work–it's for a good cause. Friday, Dec. 7, all 10 Dutch Bros. locations will be donating $.50 per drink sold to the Boys & Girls Clubs of the East Valley.
The Wright Bar at Arizona Biltmore has debuted a brand new Holiday Spirit Hour. Through Jan. 1, from 5 to 7 p.m. daily, stop into the Phoenix resort for special holiday cocktails (including a gingerbread martini), $6 wine selections and a specially priced starters.
Monday, Dec. 10, ZuZu at Hotel Valley Ho (pictured) hosts its annual Champagne Chef's Table . The evening kicks off with a Belvedere cocktail reception in the lounge at 6:30 p.m., followed by dinner at 7 p.m. The four-course dinner is $68 plus tip and tax. Reservations are accepted at 480.421.7997.
For $35 per person plus tax and gratuity, Milagro Grill in Arcadia will host a very special tacos and tequila dinner on Wednesday, Dec. 12 at 5:30 p.m. (Milagro Grill was named the grand prize winner at The Arizona Taco Fest held in October, so don't miss it!)