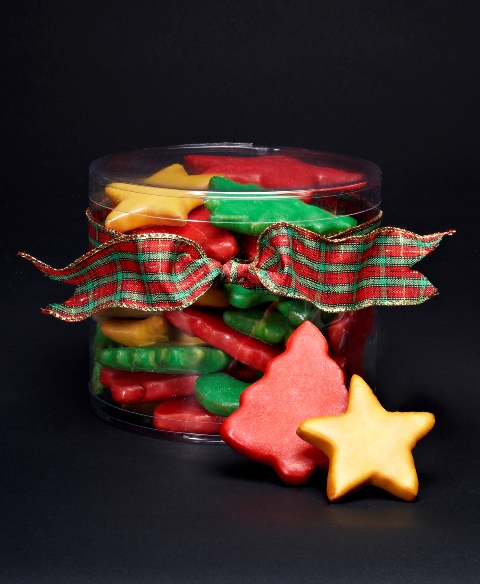 Tammie Coe Cakes has created a festive menu of winter-inspired desserts for your holiday parties or even as a delicious gift. Orders must be placed by Dec. 19.
Tammie Coe Cakes'  2017 holiday menu includes:
Gift of Cake ($80), moist chocolate cake layered with salted caramel crème enrobed in white chocolate "wrapping paper" and topped with a fondant bow. Serves 12.
Buche de noel ($55),  flourless chocolate cake rolled with white chocolate mousse and topped with chocolate ganache "bark" meringue mushrooms and holly leaves. Serves eight to 10.
Very merry berry mixed berry vanilla cake ($40), layered with vanilla crème brulee, covered in crunchy strawberry crumbs and adorned with a fondant ornament. Serves six to eight.
Rum walnut cake ($8 for mini; $40 for large), vanilla walnut cake with rum soak with caramel icing drizzle. Mini serves one to two while large serves 10 to 12.
The fruit cake ($8), vanilla pound cake studded with almonds and dried fruit with brandy soak. Serves six.
Famous sugar cookies (small is $16.99; large is $25.99), everyone's favorite glazed sugar cookies in holiday shapes and colors. Pictured.
Pickups are available on two  days at two different locations:
Saturday Dec. 23 from 8 a.m. to 2 p.m., Downtown Roosevelt
Sunday Dec. 24 from from 9 a.m. to 2 p.m., The Henry pop-up