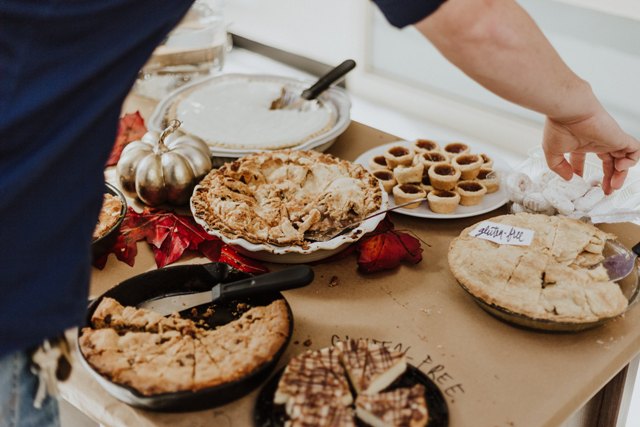 Proof, An American Canteen at Four Seasons Resort Scottsdale at Troon North has launched its second-annual American Pie Fights, which kicked off in August and comes to a close on the biggest pie celebration of the year, Thanksgiving Day (Nov. 28).

Here's how this scrumptious series works: each Saturday night, guests will be able to choose Proof's most popular pie from a sweet 16 selection. Each week's competition will pair two pies for a race to the final four and, finally, to the championship culminating on–naturally–Thanksgiving Day.
Freshly baked by Executive Pastry Chef Lance Whipple and his team, the pie selections competing in the first round will be:

Sept. 7 – Banana Foster Cream Pie vs. Lemon Meringue Pie
Sept. 14 – Strawberry Rhubarb vs. Chocolate Oreo Pie
Sept. 21 – Washington Apple Crumb Pie vs. Chocolate Caramel Turtle Pie
Sept. 28 – Piña Colada Cream Pie vs. Apple Walnut Pie
Oct. 5 – Kentucky Bourbon Pecan Pie vs. Smoked Chocolate Chile Pie
Oct. 12 – Speculoos Pumpkin Pie vs. Caramelized Pumpkin Pie
The top eight challengers will move ahead through pie fights over four consecutive weeks: Oct. 19, Oct. 26, Nov. 2 and Nov. 9.  The final four will then advance on Nov. 16 and Nov. 23 with final tallies determining the two top finalists and ultimate winner on Thanksgiving Day.
Each week's winning pie will be announced on Proof's Instagram page @proofcanteen.  Those who enter winning brackets in the Pie Fights will have the chance to win two pies to take home for Thanksgiving Day.