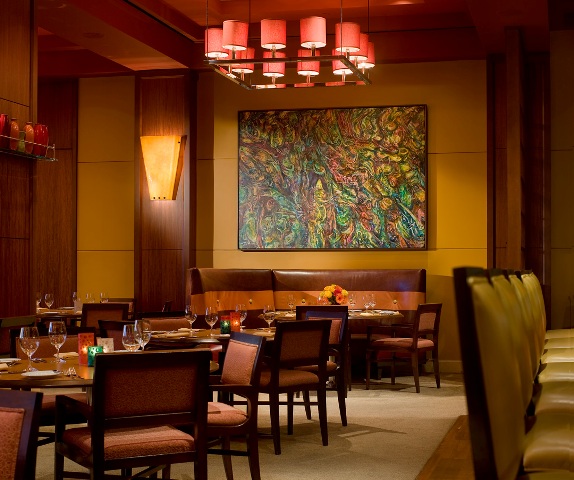 Hope you're thirsty on Thursday. The Westin Kierland is hosting a unique tasting event (featuring delicious rum and Nuevo Latino cuisine) that you don't want to miss. Scottsdale's deseo restaurant will host a Nuevo Latino Rum Dinner–complete with a reception and four-course dinner–on Thursday, Sept. 15 (reception starts at 6:30 p.m.) To round out the can't-miss evening, Westin's resident artist, Nelson Garcia-Miranda, will paint his incredible masterpeices while Latin music fills the air. The reception will include tray-passed rum cocktails and live liquid nitrogen bartending demonstration by Miami-based Master Mixologist, Ramsey Pimentel. (Pimentel will be flying in from South Beach Miami for especially for deseo's Nuevo Latino Rum Dinner.)
At 7 p.m., the four-course dinner will commence with each of the courses developed by deseo Chef de Cuisine, Roberto Madrid, to showcase the exotic flavors of deseo's signature ceviches and Nuevo Latino cuisine. During the four-course dinner, Chef Madrid's specialty dishes will be paired with the Puerto Rican flavors of DonQ Rums. Deseo will also be serving off its exclusively South American wine list for guests to experience the featured Latin winemakers as well as deseo's signature muddle drinks, mojitos and caipirinhas from the restaurant's Muddle Bar.
Nuevo Latino Rum Dinner Menu
Mofongo y carne ropavieja
Ceviche de limon y jaiba con ensalada endivia
Lechon y arroz con gradules
Pudding de coco y ron con dulce de crema
The evening costs $48 per person and includes the four-courses with rum pairings. Reservations can be made by calling 480.624.1202 or e-mailing deseo@kierlandresort.com. For a complete menu and drink pairings, http://www.kierlandresort.com/.