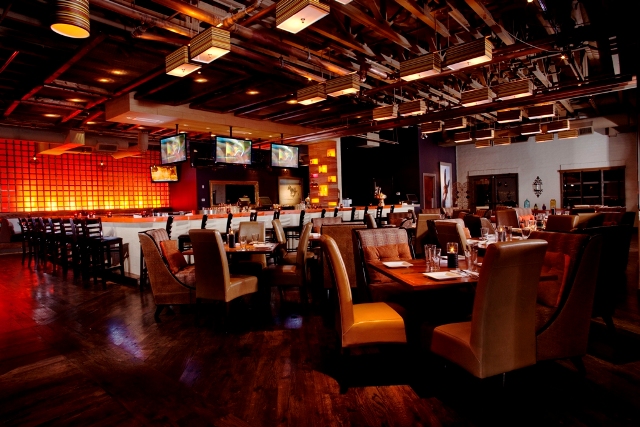 Chef Robert McGrath, who has headed up the kitchens at the much-respected Roaring Fork and Renegade Canteen restaurants in Scottsdale, is arguably the top "cowboy" chef in the Valley and recognized as one of the original pioneers of American Southwestern cuisine. Last year, McGratch took the cooking reins at Spotted Donkey Cantina in Hayden Village, a restaurant heralded for its Mexican and Southwestern cuisine (as well as top-notch happy hour offerings). Well, now the cowboy chef is adding is unique spin to Spotted Donkey's fare with his new "Canteena & the Cowboy" menu, featuring cuisines of Mexico on one side and, on the other side, Southwestern cuisine.
Dishes on the Canteena side of the menu include Seviche Yucateco Blanco (white seviche); Sopa de Pozole (a broth-based soup featuring hominy, pork, cabbage and chiles); Mole Poblano con Pollo (roast chicken with a classic mole sauce and rice); and Queso Fundido de Res (Monterey Jack cheese, short rib beef, garlicky roasted peppers and Mexican oregano).
To round out McGrath's "Canteena & the Cowboy" menu are dishes that highlight the American Southwest cuisine that Chef McGrath is renowned for, in both Arizona and throughout the nation. He brings his familiar mainstays to the new menu with dishes such as Green Chile Pork Stew; Tortilla Soup; The Original Burger; Green Chile Macaroni and Dr. Pepper Short Ribs. His other new additions include the Lobster and Corn Gravy with Pecan-Smoked Bacon and Baby Biscuit; Chicken Drop with Chile Cheese Grits; Grilled Salmon on Butternut Squash Risotto and Grilled Apple, as well as several other American Southwest-inspired eats. www.spotteddonkeycantina.com.