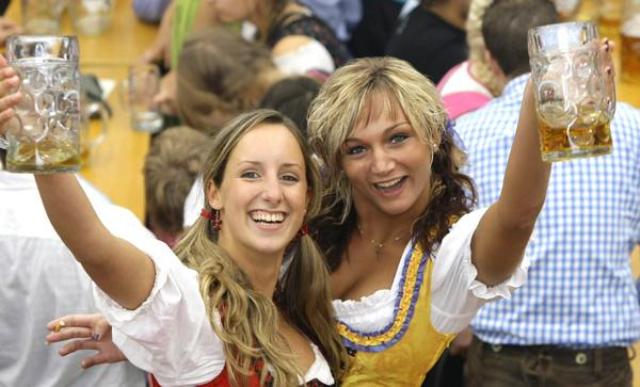 Free beer and German eats are on tap at Scottsdale's Brat Haus in celebration of Oktoberfest starting at noon this Saturday. (Saturday, Sept. 22, is when the 16-day event officially kicks off in Munich.) To commence the festivities, Scottsdale Mayor Jim Lane will be tapping the first keg and the first 100 beers from the keg will be complimentary.
During Oktoberfest, Brat Haus will feature Krombacher and San Tan Oktoberfest beers for $4 each. In addition to the Scottsdale eatery's signature bratwurst and pretzels, authentic German specialties like wiener schnitzel, kasseler rippchen (smoked, brined pork chops), spaetzle and sauerbraten will be featured on the menu.
The party doesn't stop on Saturday. Each Saturday and Sunday evening throughout Oktoberfest, Brat Haus will play host to Arizona's top German musician, Jack Dermody and his crew. (The ensemble will bring together the big brass sounds of Bavarian folk music, putting the spotlight on top tuba and accordion players featured in the Phoenix Symphony.) Plus, there will be giveaways during the entirety of Oktoberfest (think T-shirts, glassware, gift cards and more). www.brathausaz.com.