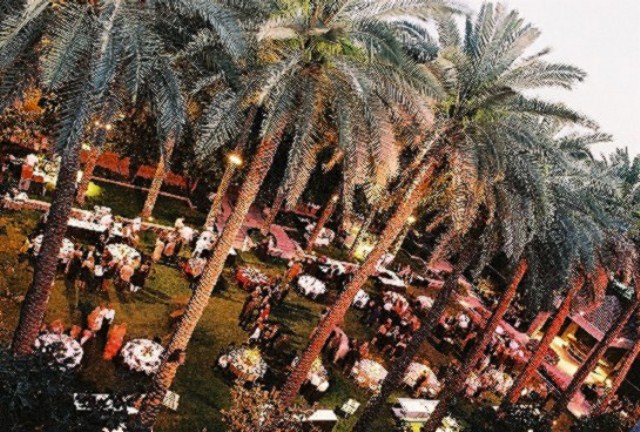 The Scottsdale Culinary Festival is proud to announce yet another successful year, as the always-anticipated week's events brought in crowds of more than 35,000 and raise funds for the Scottsdale League for the Arts. Here are some of this year's highlights, including who was inducted to the Arizona Culinary Hall of Fame and who took home the top prize in the Scottsdale Culinary Festival's first-ever Burger Battle:
Arizona Culinary Hall of Fame
In its 21st year, the Arizona Culinary Hall of Fame inducted new chefs that are beyond worthy of the recognition. Top chefs and restaurant industry professionals from across Arizona gathered to celebrate an exceptional chef, a pastry chef, and a dining establishment.
Pastry Chef Extraordinaire: Tammie Coe (Coe was named one of Arizona Foothills Magazine's Women Who Move they Valley 2012. Congrats!)
Chef Extraordinaire: Nobuo Fukuda, Nubuo at Teeter House
Exceptional Establishment: Binkley's Restaurant
Burger Battle
For the first time in Arizona, 15 of the best chefs and restaurants competed for the coveted title. Guests and judges alike voted for the best burger. The winning establishments took away a shiny trophy and of course, bragging rights.
Judge's Choice: Zinburger
People's Choice: El Hefe
Great Arizona Picnic
Every year just as guests feast from booth to booth, the Scottsdale Culinary Festival staff does the same, sweeping through the booths to celebrate the best food, dessert and booth display at the Great Arizona Picnic.
Best Food: Sushi Roku
Best Dessert: Petersen's Old Fashioned Ice Cream
Best Booth Presentation: Jewel of the Crown
Wine Country Brunch
With an array of the Valley's most delightful brunches, guests were able to sample and vote for their favorite brunch dish. Held at the Scottsdale Resort & Conference Center, the winning restaurant received an award for Best Brunch.
Best Brunch: Amuse Bouche
For details on next year's Scottsdale Culinary Festival, visit http://www.scottsdalefest.org/.