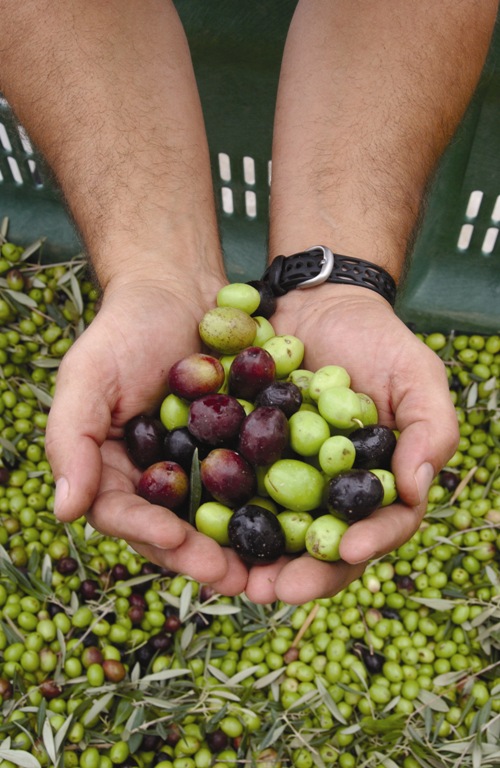 The weather is now dipping into the double-digit temps and pumpkin pie is sounding much better than Popsicles. Rejoice! It's time for fall and Queen Creek Olive Mill's Annual Harvest Festival. Through Nov. 14, the mill will host a slew of fun weekend events to welcome fall, including live entertainment, wine tastings, olive product samplings, olive mill tours and a chance to see the new 100 kilo expeller-press olive mill in action.
Calendar of events:
Sunday, October 17 – Udder Delights Pastries
Saturday, October 23 – Valley of the Sun Fine Wines, Silk Shortbread, & IQ Jazz Band
Sunday, October 24 – Classico Fine Wines, & Renee's Desert Rub
Saturday, October 30 – Pilsbury Winery, & Vintage Vines
Sunday, October 31 – Vintage Vines
Saturday, November 6 – Valley of the Sun Fine Wines, Christopher Creek Spice Co., & IQ Jazz Band
Saturday, November 13 – Arizona Vanilla Co., Melloland Jazz Band
Sunday, November 14 – Avalon Gourmet Cheese Co.
While at Queen Creek Olive Mill, lunch at del Piero is a must and eventgoers can even get a start on their holiday shopping at the mill's shop offers gourmet gifts galore, including flavored olive oils, wines, stuffed olives, special cheese, tapenades, ceramics, olivewood products and more. www.queencreekolivemill.com.