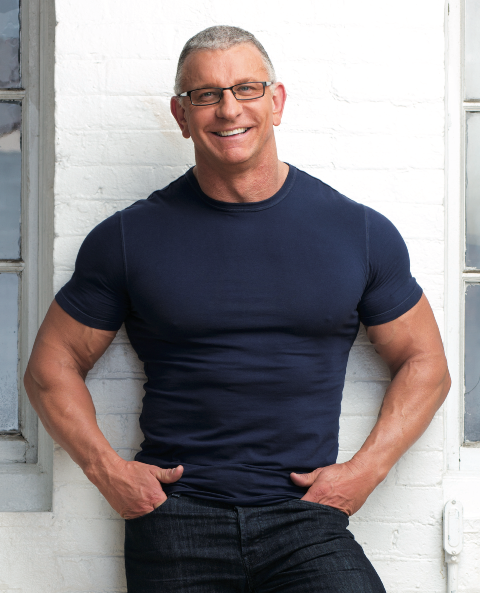 You have most definitely seen him on the Food Network, or perhaps read one of his books. Soon enough, you can even have the chance to meet Chef Robert Irvine as he takes part in the first-annual Nirvana, a one-of-a-kind food festival taking place at Sanctuary on Camelback April 27-30. Read on to learn about Irvine's most recent trip to Arizona and why "tiki" is the theme of his highly anticipated Nirvana event, Torch.
Have you been to Scottsdale/Phoenix recently? If so, any thoughts on the local dining scene? I've been to the area many times and love the Sanctuary property. We just spent my wife's 40th birthday here. The local dining is great – there's such a variety to choose from, so no matter what we're in the mood for, we can find it quickly  and effortlessly.
What can guests expect during Nirvana's Torch event? It's the ultimate Tiki Takedown. Jason Asher, the owner of Counter Intuitive and Undertow, and I will host the event as six bartenders battle it out to see which drink will take the top spot.
Have you worked with Chef Beau MacMillan before? Yes. We've done several events in the past together before including his annual Lunch & Learn series here at the Sanctuary.
What inspired you to host a Polynesian-inspired event? A cocktail competition with a theme is a really kinetic way to kick off a festival weekend. It's so specific it will not only be really challenging, but I think yield some pretty incredible, unique results. 
 Cocktails will play a big role in the event. How do you go about collaborating with a mixologist for such an event? We're working on all of the cocktail recipes now but guests will be pleasantly surprised by the wide variety and inventive creations.
From your show to your books to your foundation—you have accomplished so much. What are you most proud of? Anything you are still hoping to achieve? My continued work with the military is a big part of my day to day. We're continuing our work to help enhance and bolster military food programs worldwide. I also believe that success is only a virtue if you can give back and share it with worthy causes. I support military charities and organizations through my foundation—The Robert Irvine Foundation—and we frequently highlight stories of bravery and valor in my monthly digital magazine, which you can get for free at RobertIrvineMagazine.com
FAST FAVORITES
Midnight snack? Skittles
Pizza topping? Pepperoni
Ice cream flavor? Vanilla
Sweet or salty? Always sweet
White or red (wine)? Red
Top food destination? Las Vegas