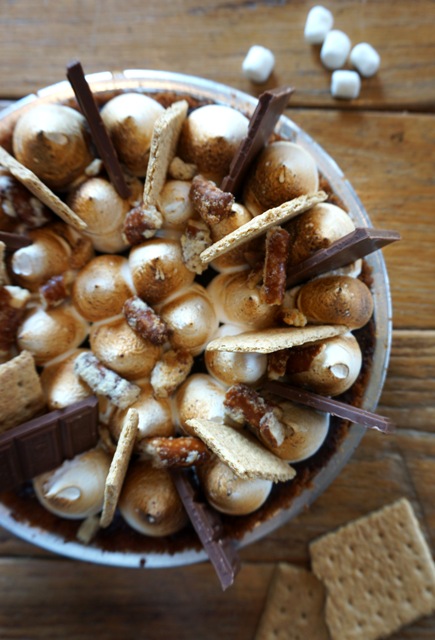 Proof, An American Canteen at Four Seasons Resort Scottsdale at Troon North is adding to its all-American traditions with its weekly Pie Fights, as this staple of the menu takes center stage this fall.
Guests will be able to choose Proof's most popular pie from a selection of 16. Each week's competition will pair two pies for a race to the final four and finally to the championship culminating in time for Thanksgiving.
Freshly baked by Chef Lance Whipple and his talented team, the delicious pie selections now through Oct. 5 will be:
Aug. 25 – S'mores Pie vs. Key Lime Pie
Aug. 31 and Sept. 1 (extra day for Labor Day Weekend) – Caramel Banana Cream Pie vs. Lemon Meringue Pie
Sept. 7 – Dutch Apple Crumb Pie vs. Chocolate Silk Pie
Sept. 14 – Boston Cream Pie vs. Apple Lattice Pie
Sept. 21 – Caramel Turtle Pecan Pie vs. Apple Cranberry Pie Fries
Sept. 28 – Caramelized Pumpkin Pie vs. Peanut Butter Cup Pie
Oct. 5 – Nutella Pumpkin Pie vs. Bourbon Pecan Pie
The top eight challengers will move ahead through pie fights over four consecutive weeks: Oct. 12, Oct. 19, Oct. 26 and Nov. 2. The final four will then advance on Nov. 9 and Nov. 16 with final tallies determining the two top finalists and ultimate winner on Saturday, Nov. 17. Those who enter winning brackets in the Pie Fights will have the chance to win a fully prepared Thanksgiving Dinner (sans cooking and cleanup) with Proof's Turkey-to-Go Thanksgiving Dinner featuring a cinnamon apple and sage roasted turkey, traditional sourdough stuffing, maple-ginger glazed sweet potatoes with bourbon marshmallow, traditional French-style mashed potatoes, roasted brussel sprouts, dinner rolls, two salads, and pumpkin pie and chocolate bourbon pecan pie.
Each week's winning pie will be announced on Proof's Instagram page @proofcanteen.