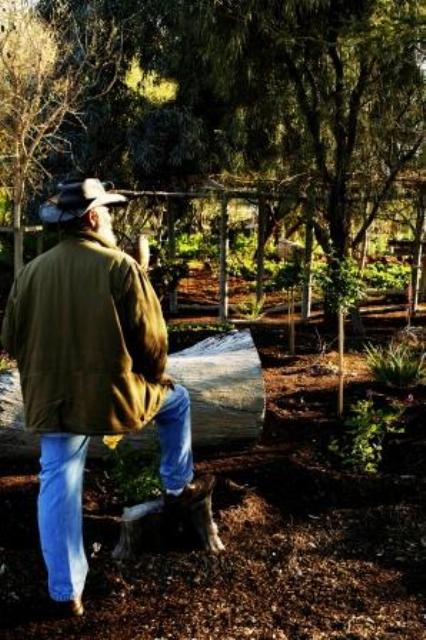 Did you know that the fall is the perfect time to start your at-home garden in Arizona? Scottsdale's Singh Farms has introduced a fall workshop series to help home gardeners get their crops start, how to coup chickens at home and much, much more.
Cool Season Vegetable Gardening
Sunday, 25th September, 8-11 AM
This workshop will get you in the mode for gardening through the fall and winter in our unique desert environment. Kirti Mathura will teach you strategies to maximize your fun and harvest in the cool year. Planting materials and nosh included. $45
The Dirt on Compost
Monday, 26th September, 8-11 AM OR
Saturday, 22nd October, 12 noon-3 PM
This is the perfect workshop to complement the Vegetable Gardening and Herb Gardening classes. Compost is the "black gold" essential to successful gardening with many herbs and vegetables. Discover how easy it is to produce your own magical soil amendment and save space in our landfills. Kirti Mathura will share all the composting basics to get you started. Soil Biology Primer, compost starter, Organic Gem fertilizer and nosh included. $65
Propagating and Cultivating Herbs (2-part workshop)
Sundays, 2nd and 9th October, 8-11 AM
Kirti Mathura will give you insight into the basic techniques to start your own herb plants and care for them over time. A delightful array of herbs grows well in our desert for enjoyment in your herb garden, landscape or containers. Planting materials and nosh included. $90
Eat Your Herbs
(A cooking and eating supplement to propagating and cultivating herbs)
Friday, 7th October, 6-8:30 PM
Herb gardening is an essential for home cooks and green thumbs alike. Once you have your herbs up and thriving we will demonstrate how to incorporate these pungent plants into your everyday eating. With simple takes on pesto, marinades, fragrant summer drinks, and herb salads come and satiate your body, mind and appetite as we eat our herbs. Noshing, herbs, and recipes included. $55
Herb Preservation: Salts & Spices
(A herb preservation supplement for propagating and cultivating herbs)
Friday, 14th October, 6-8:30 PM
So, you successfully got those little seeds to sprout, or have transplanted the seedlings successfully into your garden. Now the plant is producing and you're thinking how much chopped basil can I add to the pasta? In this workshop participants will explore, not only, the benefits of these herbs but also several methods to preserve them while they are at their height in production and offering the most nutritional value. You will engage in hands-on production methods for drying/curing and fabrication of fresh herbs into valuable items that can be enjoyed during and after peak production for any seasonal herb currently growing. The focus will be the maximizing and utilization of your efforts of the hard work you have placed to produce herbs in your garden, and minimizing the opportunity for waste. Noshing, herbs and recipes included. $55
Wildflowers for Your Desert Garden
Sunday, 16th October, 8-11 AM
Fall is the perfect time to plant annual wildflower seed for a spectacular spring bloom in your landscape. Many perennial plants can also be included to provide color not only in springtime but through other seasons as well. Get your ideas flowering and prepare for the fall planting season! Instructed by Kirti Mathura. Nosh (for eating) and seed (for planting) included. $45
Backyard Chickens for Your Garden
Sunday, 23 October, 8-11 AM
Learn everything you need to know to incorporate laying hens into your backyard garden. Kitchen scraps and garden leftovers, recycled through your hens, become useful eggs for your family and manure for your garden. In this comprehensive class Carolyn Hills teaches how to properly care for hens through their entire life cycle, including recommended breeds, city codes, coop designs, basic tools and equipment, feeding guidelines, and how to help them through our super hot, low-desert summers. Class will include a tour of the Singh Farms gardens to discuss what garden produce will best fit your hens' needs, a visit to the chicken coops and an egg dish. $45
Integrated Pest Management (or Garden CSI)
Sundays, 23 & 30 October, 6 November Noon-3 PM (3-part workshop)
Your yard might sometimes seem like a crime scene – a plant has died or is damaged and the offender is nowhere in sight. Learn to be your own garden detective! With the right tools you can carry out the investigation that will solve the crime, or perhaps lead to the discovery that there was no evil-doer to blame for the plant's failure. Explore the good, the bad and the simply intriguing of insects, fungi and many other organisms that might be found in your garden, and options available for dealing with them to create the healthiest outdoor space for your enjoyment. There will be fresh food prepared from the Farm. Instructed by Kirti Mathura. $105
For more Singh Farm workshop information and registration contact singhfarms7@gmail.com or 480.233.0726.