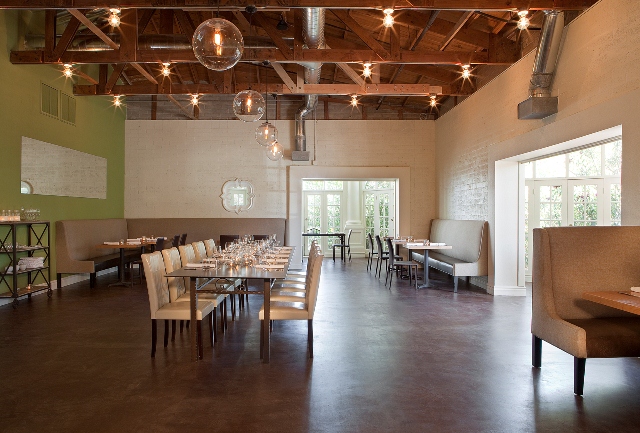 Haven't been to Crudo yet? Here are two great chances to visit the popular Phoenix restaurant this month as its hosts two exclusive, one-night-only dinners.
Wednesday, Nov. 14: The Wine Dinner
The wine dinner will take place Crudo's community table at 7 p.m. with special guest, Kermit Lynch Wines. The Wine Dinner will pair four courses with a selection of imported Kermit Lynch wines from Liguria, Italy. The wines from this region are very distinct, as a result of Liguria's unique terroir. A representative from Kermit Lynch will speak about each wine throughout the course of the evening, while also discussing the history of Kermit Lynch imports. Wines will include Punta Crena Lumasinna and Punta Crena Puvin and their perfect culinary accompaniments. Only 12 seats are available and tickets are priced at $100 per person, plus tax and gratuity.
Thursday, Nov. 29: The Cocktail Dinner
Chef Cullen Campbell and mixologist Micah Olson team up to serve a cocktail-paired, four-course dinner. The Cocktail Dinner will be an exclusive affair limited to 12 seats at Crudo's community table. The element of surprise will keep things intriguing, as cocktails made with small-batch spirits and farm-to-glass ingredients complement freshly caught fish and wood-fired, Tuscan delights. Only 12 seats are available and tickets are priced at $65 per person, plus tax and gratuity.
To learn more or to reserve your spot, visit http://www.crudoaz.com.
For more fab foodie news, follow us on Twitter @AZFoothillsFood, become a fan on Facebook and check us out on Pinterest.