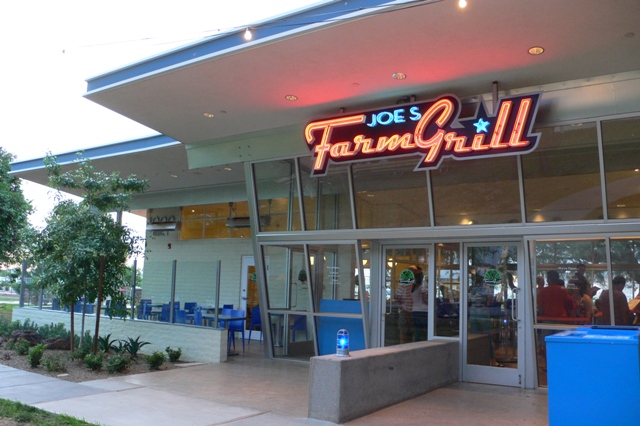 Who doesn't love free food? Especially when that free food is a delicious, juicy cheeseburger from Joe's Farm Grill in Gilbert, one of my favorite Valley restaurants. Well, Joe's Farm Grill will dish out free cheeseburgers on Nov. 4. Last year, the family-friendly restaurant served 3,100 people and would like to serve 4,000 this year. The main purpose of the event is to give thanks to their regulars, but also provide some deliciousness to those who would otherwise not be able to dine at Joe's.
The Details:
Food + Beverage
Diners get a freshly grilled local, natural beef burger with cheddar cheese on a buttered, griddled bun plus crispy, trans fat-free fries, and a beverage. Self service condiments including house-made pickles. Kids under 10 get a kids-size burger to reduce waste.
Date + Time
Wednesday, Nov. 4. No breakfast served that day. Lunch: 11a.m. to 3 p.m. Dinner: 4 to 8 p.m. (or until they run out).
Location
Joe's Farm Grill, 3000 E. Ray Rd., Gilbert. Major cross streets are Ray Rd. and Higley Rd. www.joesfarmgrill.com.
Restrictions
Limited to the first 4,000 people. One meal per person. You must personally go through the line to get your meal. No call-in orders. No other food will be served that day.