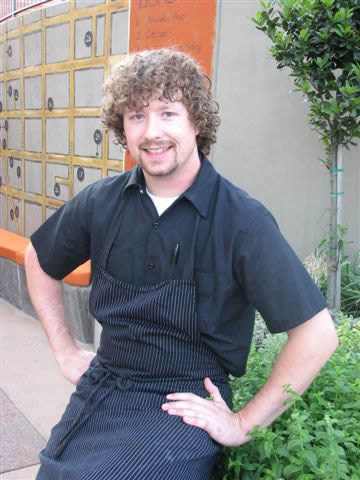 This Sunday, Savor Scottsdale, the non-profit member organization supporting Arizona chefs, local farmers and sustainable agriculture, will host a five-course wine dinner starring–you guessed it–a prized pig. Notorious P.I.G. (props on the event name, Savor Scottsdale) will include dishes by five chefs including chef James Porter from Tapino, chef Aaron May from Sol y Sombra and Autostrada, chef Brandon Crouser from Atlas Bistro, chef Payton Curry from Digestif and Pastry Chef Tracy Dempsey from Spaghetti Western. Each chef will craft a reception appetizer and one of the five seated courses.
Menu highlights include:
• Stuffed Trotter Salad with Maya's Arugula, Sorrel, Pecorino and Queen Creek olive oil by Chef Payton Curry (Digestif) paired with 2007 R.R. White
• Red Wine-Braised Leg with Roasted Fennel Puree and Cured Jowl by Chef James Porter (Tapino) paired with 2006 Toscano
• Slow-Roasted Pork Carnitas Bilini, Fried Quail Egg with Shitake Caramel Sauce by Chef Brandon Crouser (Atlas Bistro) paired with 2006 El Norte
• Standing Rib Roast Stuffed with Morcilla Sausage and Bomba Rice served with Green Garlic Calcotts and Salbitxada Sauce by Chef Aaron May (Sol y Sombra and Autostrada) paired with 2007 El Campo
• "Pig in the Orchard" Bread Pudding with Bacon Ice Cream and Bacon Pecan Brittle by Pastry Chef Tracy Dempsey
Notorious P.I.G. will be held at SouthBridge's Digestif from 6 to 9:30 p.m. (the reception, from 6 to 7 p.m., will include a silent auction with proceeds helping Savor Scottsdale). Dinner is $65, plus tax and gratuity. 7114 E. Stetson Dr., Ste. 110,
Scottsdale. Reserve your spot by calling 480.424.9463 or visiting
www.savorscottsdale.com
.