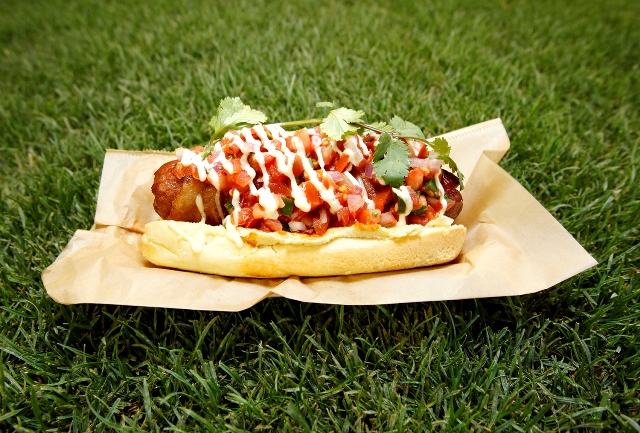 To celebrate the start of the Arizona Diamondbacks 2013 season, Phoenix's Chase Field has debuted several new dining options for game-goers.
The new Game Seven Grill is located in the Gila River Casinos Plaza. The 20,000-sq.-ft. restaurant will feature memorabilia, like game-used jerseys, World Series programs, tickets, game balls and pennants from Game 7 of the 2001 World Series. At the heart of Game Seven Grill is a Southern Pride XLR-600 Smoker, with the capacity to serve up to 600 pounds of the restaurant's signature slow-smoked barbecue. The all- American barbecue menu will also include house-smoked ribs, beef brisket, chicken, turkey and pork with three distinctly delicious sauce offerings. The menu also includes a variety of unique items, including the "Hottest Wings in Baseball," made with ghost peppers. Fans can sign a waiver, dig in and try to become the "King of the Wing" and take home a custom Game Seven Grill fire helmet.
Other new food options include a Double Stack BBQ Burger, Italian Job and Turkey Cheesesteak (pictured) all available along the Insight Diamond Suite Level. The menu has also expanded to include two vegan options with the Pretzel Edamame and an Achiote-Basted Mushroom Wrap (pictured) available for in-seat dining. Another new item is the regional favorite Sonoran Dog (pictured) available at two Red Hot Grill locations on the Upper Level and Main Concourse. In addition, fans will be able to get a beverage and snacks at the new Pepsi Grab-N-Go location on the main concourse that features items such as AMP Energy, SoBe Lifewater, SoBe Energize, Lipton products and Frito-Lay products that are only sold at this location. Also new this year is a Jack Daniel's portable bar.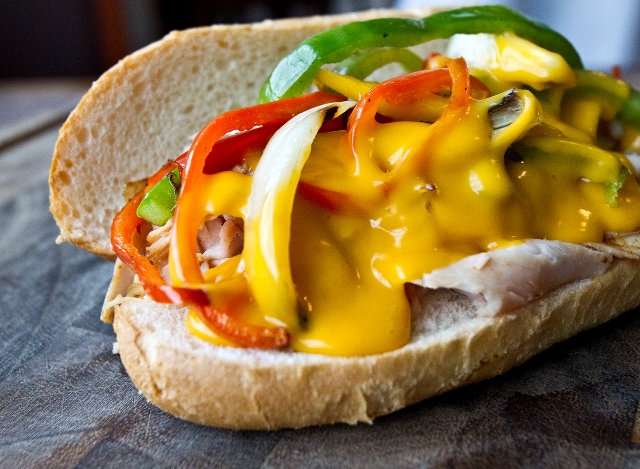 D-backs fans are encouraged to come to the ballpark early on Apr. 1, Apr. 13, Apr. 27, May 11, May 27, Sept. 14 and Sept. 29 for the Street Festivals at 3 p.m. The Street Festivals are located at Fourth Street and Jackson and will feature live music, D-backs inflatables and various food trucks.