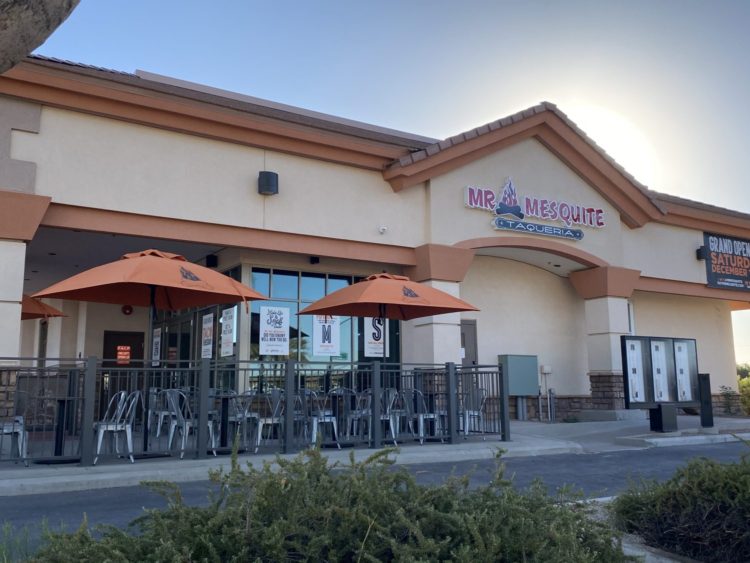 Forget Taco Tuesday…be among the first 250 people in line when Mr Mesquite Taqueria opens its new location in Gilbert this December and score free tacos for six months straight.
Set to open December 12 at 10 AM, Mr. Mesquite's eighth location will serve breakfast, lunch, dinner, and late-night eats and is kicking off its grand opening celebration with a week's worth of giveaways.
Visit the fast-casual eatery known for its crave-worthy tacos, burritos, protein bowls, and quesadillas or follow developments on social media for a chance to score freebies, gift cards, and more.
Gilbert Grand Opening Giveaways
For a taste of what Mr. Mesquite Taqueria has to offer, be among the first 250 guests when the Gilbert location opens and score free tacos for half a year (one taco per week for six months).
Those who can't make it to the front of the line when Mr Mesquite opens in Gilbert can still get in the running for gift cards, with the eatery doling out daily $50 gift cards via social media all week ahead of the grand opening event.
Authentic, Modern Mexican
Known for its fresh takes on Mexican street food and smoky, flavorful meats made on a custom-built mesquite charcoal grill, Mr Mesquite Taqueria made many fans across Arizona after opening the doors of its first location in 2015.
Now, five years later, the fast-growing eatery operates seven locations across Arizona and Illinois and has its eyes on continued expansion across the United States. They have even more locations in the valley currently in the works, and hope to bring Mr Mesquite to a location near you soon!
For more about Mr. Mequite's Taqueria or to view a full menu, check out EatMrMesquite.com.