Starting today and through August 23, The Capital Grille will host exclusive Master Wine Tasting Events–an unprecedented wine sampling experience with their meal ($10 at lunch and $25 at dinner). Hand-selected by The Capital Grille's Master Sommelier George Miliotes, the sampling features four of the world's most renowned wine regions. Each Capital Grille tasting will feature 11 to 12 selections. At the same time, patrons will have the opportunity to win the trip of a lifetime – one of two memorable, week-long journeys to world-class wineries, with Miliotes as their personal guide.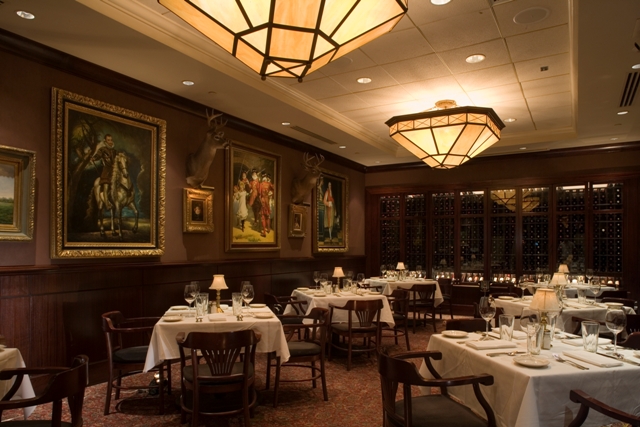 The first three weeks (July 13 – August 2) of The Capital Grille's Master Wine Tasting Event will include:
· Argentinean wine from wine-making royalty, the Catena family, including selections from the famed Mendoza wine-growing region, outside Buenos Aires, most notably Catena Malbec
· Wine from Spain's world-famous Rioja, Ribera del Duero and Jumilla regions, featuring selections from vines dating back to the turn of the century. Highlights include Jumilla's Juan Gil Monastrell, which pairs perfectly with The Capital Grille's Bone-in Kona Crusted Sirloin, according to Miliotes
The second three weeks (August 3 – 23) will feature:
· Highly sought-after Beringer Private Reserve Cabernet and Chardonnay selections, from Beringer's world-class winery in the heart of Napa Valley
· South African wine from the exotic Winelands of the Western Cape, including celebrated Cabernet, Syrah and Chardonnay varietals
· South African specialties like Chenin Blanc and Pinotage
Guided by Miliotes, winners of the week-long, personalized wine trips will go behind-the-scenes and participate in the wine-blending process, even blending their own case to ship home. Winners will also enjoy some of the finest restaurants and hot spots in each featured region.
The first insider's wine experience in Argentina will include:
· Three days in the wildly popular wine-growing region of Mendoza, touring vineyards, dining in the cellars, among the aging wines, and working hand-in-hand with the Catena family to blend a Malbec to take home and enjoy
· Two days in Buenos Aires, visiting cultural and night life attractions
The second insider's wine experience in Napa will include:
· Visiting with winemaking friends of George Miliotes and The Capital Grille, as industry insiders
· Vineyard tours, dinners at the wineries, massages, biking tours of the region and a private blending experience at the Beringer winery, where winners will make their own case of Beringer Private Reserve Cabernet
Capital Grille locations can be found at The Promenade, 16489 North Scottsdale Rd., Scottsdale, 480.348.1700; Biltmore Fashion Park, 2502 E. Camelback Rd., Suite 199, Phoenix, 602.952.8900, www.thecapitalgrille.com.