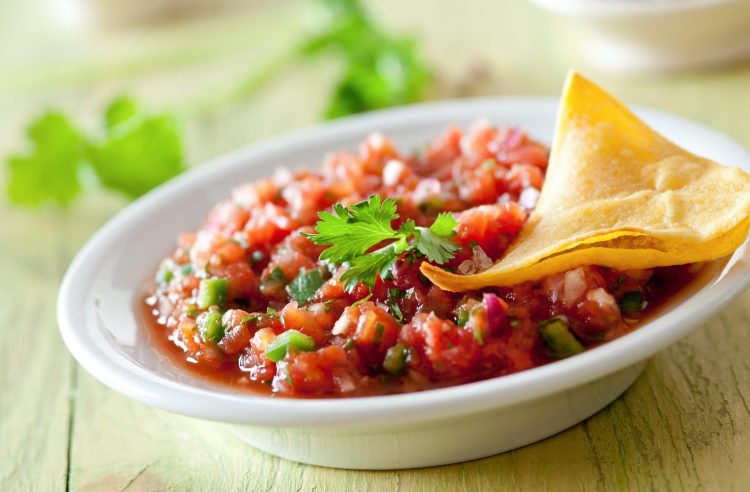 Get your taste buds ready to fiesta at the 33rd Annual My Nana's Best Tasting Salsa Challenge taking place March 25 – 26 at Steele Indian School Park. Mild, medium, hot, or blow-your-head-off spicy, makers of the #1 condiment in the U.S. are going head to head to determine who has the best salsa in the state. The two-day culinary competition benefiting Arizona Hemophilia Association features over one hundred freshly made salsas from local Valley chefs, restaurants, businesses and individual competitors.
Salsa lovers can dip the day away munching on all the chips and salsa their hearts desire and vote for their favorites with dollars through the People's Choice Award. A panel of judges will vote for their favorite recipes with one salsa slinging grand champion taking away a $1,000 cash prize. The competition continues with the Jose Cuervo Margarita Mix-Off, where bartenders show off their talents to win the judge's vote for best margarita.
Live music will be on deck all day with performances by local favorite The Chadwicks, country cover band Georgia Chrome, and doc rock group The Doctors of Central Line. For an extra $2 adults and kids alike can get their kicks at the KidZone, featuring interactive games for the entire family including multiple bounce houses, a rock wall, and other fun activities.
Feeling guilty about consuming your body weight in tortilla chips? Get your fitness on first during the Too Hot to Trot Salsa Challenge 5K taking place before tasting festivities kick off. The approximately three-mile course wraps around Steele Indian School Park and race proceeds will also benefit The Arizona Hemophilia Association. Runners will enjoy perks like a Too Hot To Trot t-shirt and early entry to the Salsa Challenge in a Special VIP Tent with breakfast, music, and choice of a margarita or beer.
Tickets for the event are just $15 and include all the chips and salsa you can eat. Children under the age of 12 are free. VIP tickets will also be available for purchase for $55 and include admittance into the VIP tent with complimentary food and both alcoholic and non-alcoholic drinks. For more information and tickets visit salsachallenge.com.