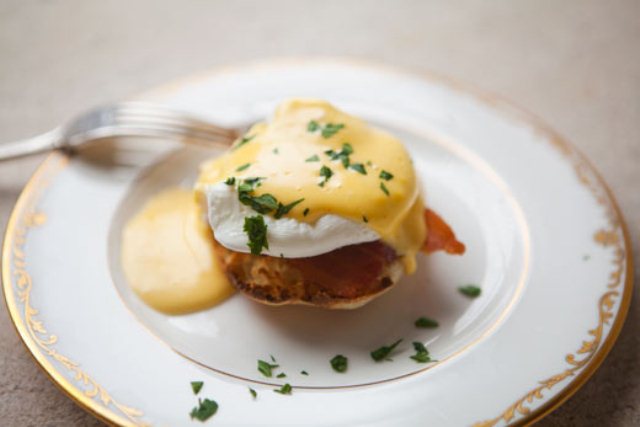 Starting Thursday, July 27, and through Sunday, July 30, Valley chefs and restaurateurs are celebrating the third annual Arizona Breakfast Weekend, sponsored by Hickman's Family Farms. Diners will enjoy special dishes at breakfast and brunch spots around the Valley.
Restaurants participating in Arizona Breakfast Weekend, which is produced by Arizona Restaurant Association (ARA), include Liberty Market, MATCH Restaurant + Cocktails, Perk Eatery, The Market by Jennifer's, Rusconi's American Kitchen and many more. A full list of participating restaurants and menus can be viewed here.
Breakfast Weekend will feature three dining price points ($7, $10 or $15) and each restaurant that participates will offer a signature dish or combination that corresponds with the price point. Some restaurants may choose to offer a "breakfast for dinner" option on July 28 and 29.
"For two years now, Arizona Breakfast Weekend has been wowing diners around the state," says ARA president and CEO, Steve Chucri. "We look forward to its continued success, and growth, for years to come."
Plus, local law enforcement has partnered with select participating restaurants in their communities to serve as waiters and hosts, asking customers for additional tips or donations to benefit Special Olympics Arizona athletes.  Tip-A-Cop events will take place at the following locations during Arizona Breakfast Weekend:
Chase's Diner: Friday, July 28 (9 a.m. to 1:30 p.m.)
Chompie's, Arrowhead: Saturday, July 29 (9 a.m. to 2 p.m.)
Chompie's, Chandler: Saturday, July 29 (9 a.m. to 2 p.m.)
Chompie's, Tempe: Saturday, July 29 (9 a.m. to 2 p.m.)