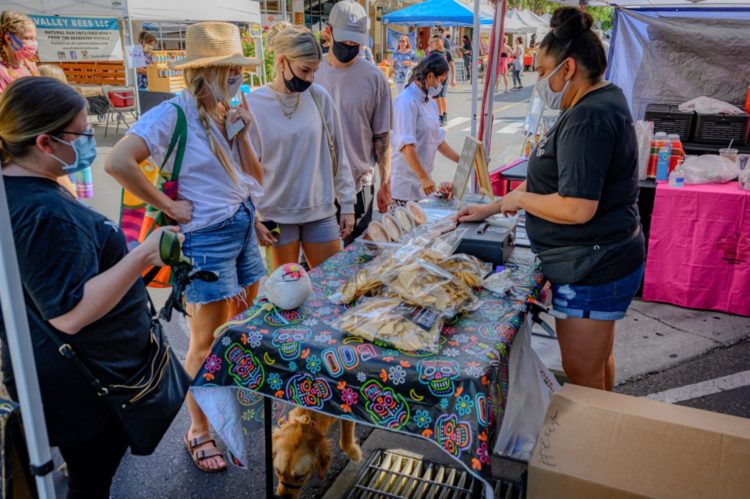 Imagine a place where you shop, dine, live, work and explore while enjoying the beautiful Arizona weather. That place is called High Street and it's right here in the Valley.
Visitors and locals alike flock to the open-air district for its urban appeal in a clean, modern, and stylish neighborhood. Conveniently located in North Phoenix, High Street is one of the Valley's top dining and entertainment destinations.
Easy access from major highways brings the swanky and suave from Scottsdale and the casual creature-comforts of Phoenix together on one easy street.
Guests can find everything they need for an amazing night out or a productive day of shopping and style, plus tasty treats and succulent eats. Top-rated restaurants, unique boutiques, and indie services abound at High Street.

High Street continues its aggressive growth in the area with multiple new concepts joining it's already an exciting and eclectic array of offerings. New businesses include Boozy Breakfast, The Stir Coffee Bar, Soda Jerk, The Nemesis Club, and Nori Sushi Bar and Asian Kitchen.

High Street also recently welcomed back its weekly Farmers Market with extra safety precautions in place. With close to 100 vendors, this outdoor, socially distant event will bring shoppers from across the Valley together every week to buy some unique products while enjoying the beautiful Arizona weather on High Street.
It's also a great opportunity to support local and purchase holiday gifts and treats. The variety of vendors include fresh, local, seasonal produce, herbs, flowers, value added foods, fresh baked goods, natural meats, and seafood as well as a selection of local arts & crafts.
The Farmers Market at High Street takes place every Sunday between 10AM and 1:30PM through spring 2021.
For more information, visit www.highstreetaz.com. High Street is located at 5415 East High Street, Phoenix, AZ 85054.