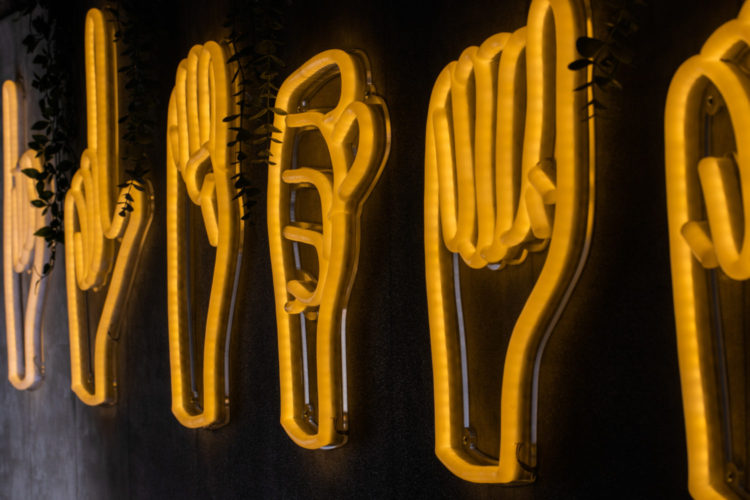 ile.gal Modern Cocktail Kitchen, Gilbert's first rooftop food and beverage concept, will open its doors to the public on December 29, 2020. ile.gal was originally slated to open in April but due to COVID-19, the Grand Opening was delayed until now.
The staff and team are taking extra precautions to ensure the safety of patrons. ile.gal offers an artistic craft cocktail program, a full scratch kitchen inspired by fresh flavors found throughout Arizona, and breathtaking views of downtown Gilbert and the San Tan Mountains.
ile.gal's food and beverage menu is an experiential concept that is designed to tell the story of Arizona and take guests on a journey through the Sonoran Desert.
The thoughtfully curated menu takes inspiration from all aspects of Arizona and offers locally inspired artisanal dishes infused with desert flavors, fresh ingredients, and small-batch products.
The full craft cocktail bar focuses on an exotic assortment of agave spirits, including mezcal, tequila, bacanora, raicilla, and many more. Patrons can also expect to find one-of-a-kind signature cocktails such as the Tour d'Arizona which is a smoking box full of seasonal expressions and ingredients from various regions of Arizona.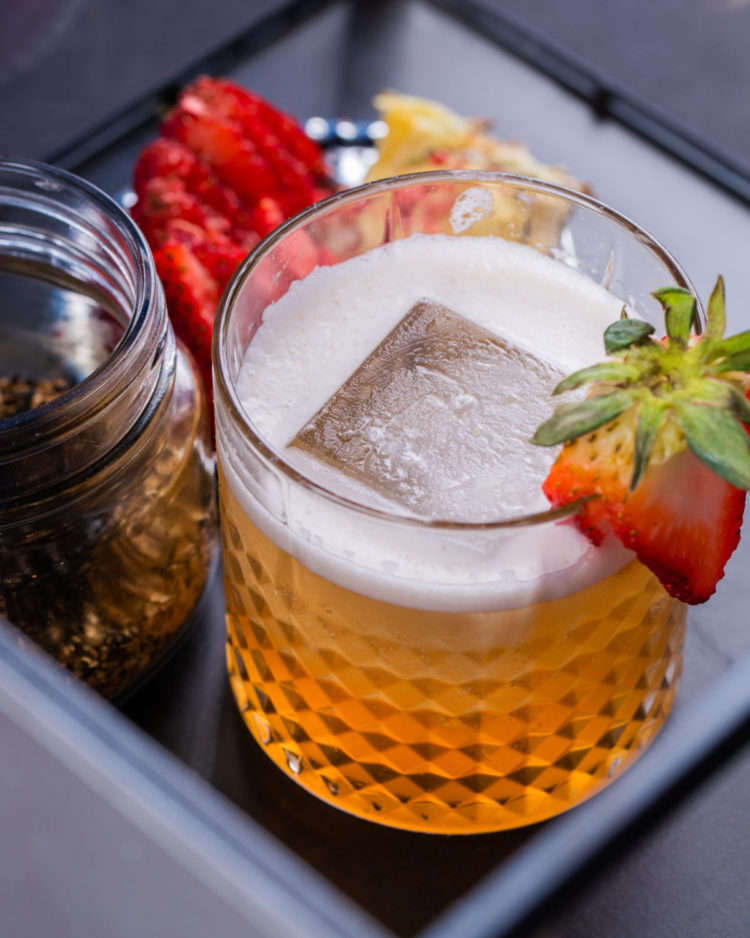 Don't Push the Button an Agricole rum-based cocktail that utilizes taste-bud bursting flavors of ripe passion fruit and velvety cream. If you are brave enough to bite into the Buzz Button while sipping on the drink, the mouth-numbing experience will electrify your palate as you sip the cocktail.
The Smoking Gun is a refreshing mezcal-based cocktail that incorporates activated charcoal, citrus fruit, and amaro, alongside a citrus smoke-filled bubble to ignite the senses.
ile.gal's full scratch kitchen will offer delicious gourmet dishes that consistently lean on the inspiration of Arizona and the Sonoran Desert. The creativity of each dish, and the thoughtfully designed recipes, will give guests an experience that cannot be replicated.
Guests can dive into pepita hummus and nopales fries to start, indulge in delectable cornish game hen and acorn soup, and finish off with mouth-watering forbidden rice pudding for dessert. ile.gal's food menu was thoughtfully kept small due not only to space availability, but also to ensure that each dish can be made from scratch with the utmost care and attention to detail.
The concept was created by Valley trailblazers, Erika Rode, owner of Bitters Bar & Food in Scottsdale, and Lynne King Smith, founder of Ticket Force and principal of Building 313— the location of ile.gal.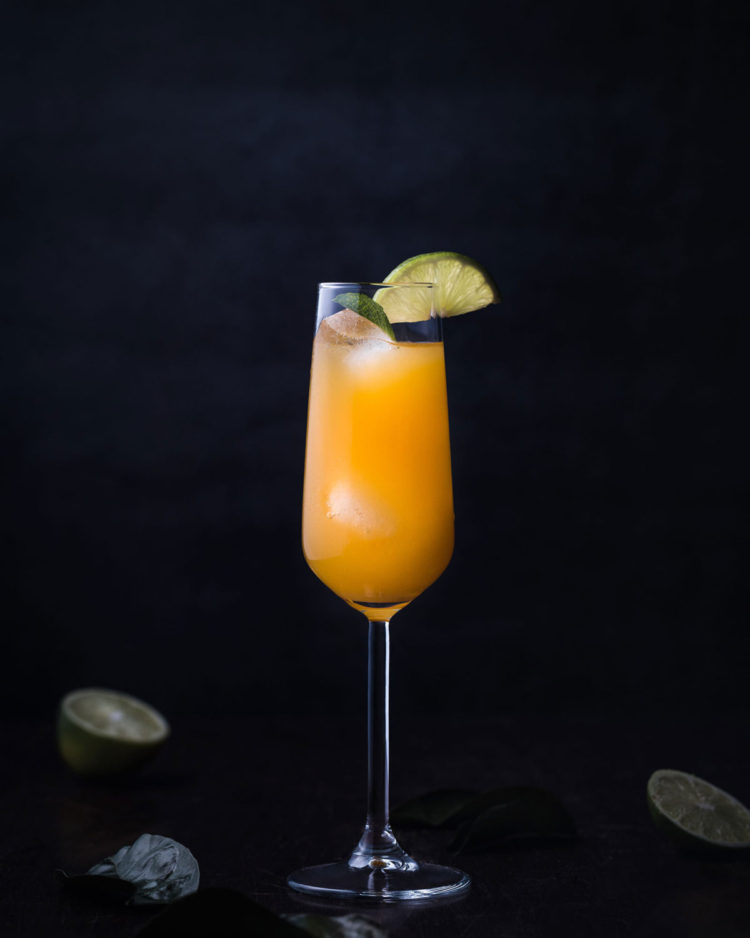 The duo wanted to pay homage to the Sonoran Desert and create an experiential concept that pushes the boundaries on how ingredients and flavors can be used in food and cocktails. ile.gal, pronounced il-ee-gál, is Spanish and translates to illegal in English.
The name embodies the belief that pushing boundaries and not limiting oneself is the path to great things. A Woman-led restaurant and cocktail bar that explores the ownership team's love of Arizona and its regions, the cultural influence, and the tongue-in-cheek slogan "let's do something ile.gal".
Rode is no stranger to creative food and beverage concepts as she successfully opened Bitters Cocktail Bar in Scottsdale, Ariz. in 2017 and is thrilled to bring a completely new food and beverage program to the East Valley.
Every detail of this concept has been thought through to immerse guests in a unique desert experience that pays tribute to Arizona.

I love designing food and beverage programs that incorporate fresh ingredients, local suppliers, and small-batch products. ile.gal allowed me to really get creative in doing this, and most importantly, celebrate ingredients found and foraged in this beautiful state of ours.


– Erika Rode, owner of Bitters Bar & Food in Scottsdale
The 1,750-square-foot bar was designed by Scottsdale-based interior design firm FJI, known for their Instagram worthy designs. Space will be split evenly between the indoor and outdoor seating with the bar located in the middle.
Every seat features stunning views of the surrounding areas. The patio has electronic rooftop shades to help control temperatures and create a comfortable environment year-round.
Building 313 in the heart of downtown Gilbert boasts stunning sunset views of the area and is the perfect location for this elevated cocktail and dining experience. ile.gal is going to be an incredible addition to Gilbert's Heritage District.


– Lynne King Smith, founder of Ticket Force and principal of Building 313
ile.gal Modern Cocktail Kitchen will be open to the public beginning December 29, 2020. Hours of operation are 4 – 11 p.m. Tuesday – Thursday and Sunday. On Friday and Saturday, the hours are 4 p.m. – 1 a.m. They will initially be closed on Mondays.
Grand opening celebrations will take place from December 29th through January 2nd, during normal business hours. Guests will be treated to music, giveaways, and special tastings.
Full COVID-19 precautions are in place with outdoor dining options, limited capacity, rigorous disinfecting measures, and masks required except when eating or drinking.
For more information, please visit www.ilegalaz.com.