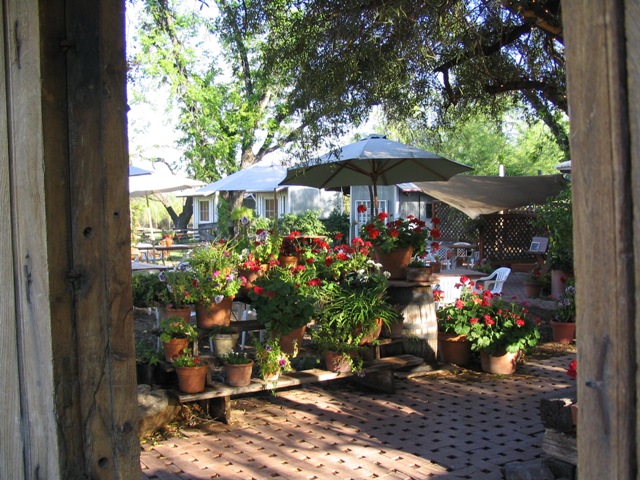 Mama Earth has been good to us, hasn't she? Especially her incredible from-the-ground fare. To celebrate Earth Day this Wednesday, Quiessence and the Farm at South Mountain in Phoenix will host an evening of Earth-conscious food events including a welcome reception followed by an educational farm tour lead by farmer Maya Dailey and historian A. Wayne Smith. The evening ends with a seated five-course vegetarian dinner with organic mini cocktail pairings by Quiessence chef Gregory LaPrad. Tour topics will include the benefits of sustainable living, organic gardening and dining, the history of The Farm at South Mountain and more.
Those who reserve their spot for the vegetarian feast should expect this deliciousness (PS the spiced beet bubbly sounds a-m-a-z-i-n-g):
sugar snap pea soup with crème fraiche paired with a fresh mint and organic vodka spritzer
marinated spring vegetable salad with sugar snap peas, baby carrots, fava beans, radishes, asparagus and house-made ricotta paired with a tomato water martini
Rainbow Valley Farmer's cheese gnocchi with Maya's baby beets, pistachios, marjoram and brown butter paired with a spiced beet bubbly
carrot and spring leek "risotto" paired with a carrot-apple gin fizz
vanilla lavender sorbet with fennel seed pizzelle paired with vanilla cinnamon "Irish" coffee
Eating all this goodness really is the least you could do for Mother Earth. The Quiessence dinner and farm tour is $75, plus tax and gratuity. Event information and reservations at 602.276.0601. 6106 S. 32nd St., Phoenix. www.quiessencerestaurant.com.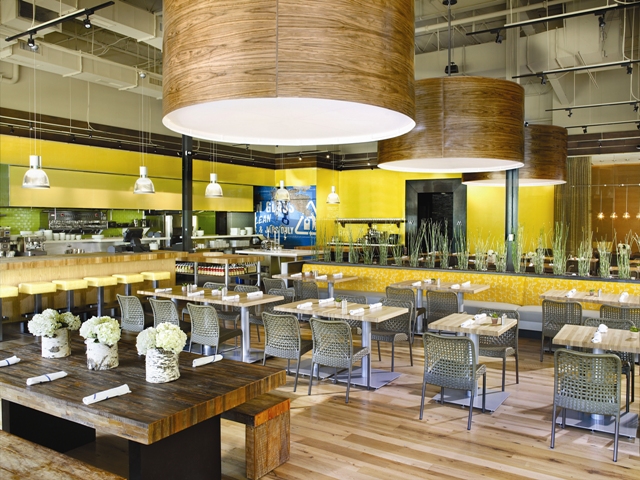 Phoenix's True Food Kitchen will also take part in a yummy Earth Day event–and another designed to teach folks about healthy eating. True Food Kitchen will be giving away $10 gift cards on Earth Day to all who bike to the Biltmore-area restaurant and spend at least $10. And the True Food folks aren't being stingy with their gift dollars: This is for each individual–not just one card per table (this makes me wish I lived much closer to Phoenix). Plus, best-selling author and True Food Kitchen partner Dr. Andrew Weil will speak at two separate events April 27 and 28. Monday, Dr. Weil will discuss the anti-inflammatory diet from 3:30 to 5 p.m. On Tuesday, Dr. Weil and chef Michael Stebner will demonstrate how to incorporate good for you vegetables, whole grains and proteins into your diet from 3:30 to 5 p.m. Each event is $50 per person, includes a three-course meal and one non-alcoholic beverage. Space is limited and reservations can be made by calling 602.774.3488. Biltmore Fashion Park, 2502 E. Camelback Rd. #135, Phoenix. www.foxrc.com.
Dutch Bros. Coffee is celebrating by by offering discounted and free drinks to anyone choosing to use or purchase a reusable mug on Earth Day.  Drinks are $1 with any reusable mug and free with the $10 purchase of a Dutch Press or Dutch Bros. travel mug. 1037 Rural Rd., Tempe; 2961 E. Bell Rd., Tempe, www.dutchbros.com.
North Central Phoenix wine café, Bomberos, will be offering a free glass of organic wine to anyone who walks, bikes, rides the bus, carpools or drives a hybrid to their establishment on Wednesday. 8801 N. Central Ave., Ste. 104, Phoenix, www.bomberoswinebar.com.