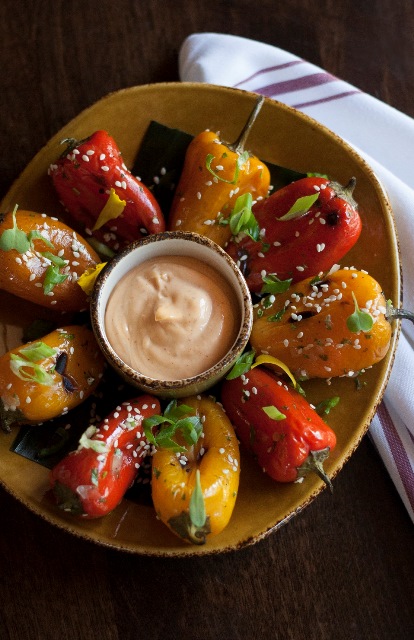 Seeking a little escape from rising temps in the Valley? Head north to cool off–and savor a unique dining experience, to boot. Chef Massimo De Francesca of SaltRock Southwest Kitchen at Kimpton's Amara Resort & Spa in Sedona is hosting a one-of-a-kind, intimate dining series, The Flavors of Sedona. Guests are invited to join him for an afternoon of shopping for ingredients from the Valley Verde, followed by a cooking class and a three-course lunch that features seasonal dishes that highlight the flavors of summer.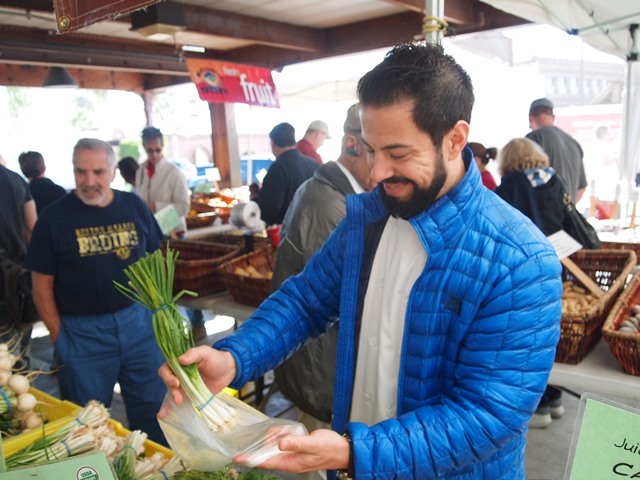 After shopping for ingredients, once back at the restaurant, guests will work side-by-side with Chef Massimo to help prepare a three-course lunch using the ingredients from the market. Lunch is served in the private Meditation Room with breathtaking red rock views. A cocktail pairing will accompany each dish. (You may remember a similar program at Taggia at Kimpton's FireSky Resort & Spa in Scottsdale, Chef's other restaurant.)
This summer, Flavors of Sedona takes places June 7, July 12 and August 16 from 11 a.m. to 2:30 p.m. $65 per person for up to 10 guests. Reservations required by calling 928.340.8821.
Bottom photo by Breanne Demore.