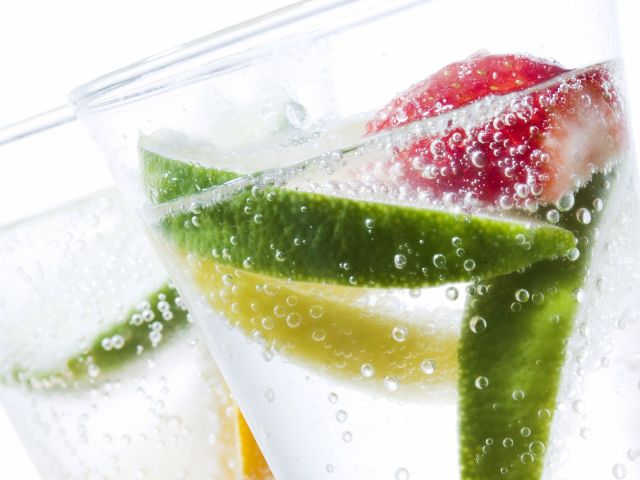 Arizona Cocktail Week is back for the third time Feb. 14-21. More than 30 events are slated to take place statewide, including educational seminars, interactive tastings, cocktail competitions, and more. Take a peek at these standout events (visit www.arizonacocktailweek.com for the complete list).
Feb. 15: Tasting Panel Tasting Bar
Come and sample some cocktails from some premiere brands ranging from bourbon to rum to tequila at the exclusive Tasting Panel Bar hosted by some of the great in the bartending world.
10:30 a.m.-5 p.m.
Sands Building, Bar, Hotel Valley Ho
ZCW Wristband ($10). First come, first served. Limited attendance.
Feb. 15: Cocktail Carnival
A spirited event featuring a cirque de soleil-themed atmosphere complete with aerial performers above the pool, music and a creative taste of cocktails. Walk through a tasting at the pool cabanas, tequila face-painting and tiki drinks galore. Come dressed to impress.
7-10 p.m.
OH Pool, Hotel Valley Ho
General Admission: $25; USBG Members: $10
Feb. 17: Artisanal Spirit & Cocktail Market
Akin to a Farmer's Market, but more cocktail centric. A sampling event featuring boutique spirits, craft spirits and micro-distillers as well as bitters, syrups, sodas, purees–anything and everything cocktail-related. If you're a bartender or cocktail enthusiasts, this is a not to be missed event. You'll get to sample some of the latest in drink trends including the Perlini, carbonation in cocktails!
1-4 p.m.
Hotel Valley Ho Patio and Ballroom
Free for AZCW Wristband ($10)
Feb. 17: The Last Slinger Standing
It's X Factor meets NCAA meets Iron Chef America. A fast-paced, high-energy cocktail competition like no other. This year, Arizona goes head-to-head with Nevada. Don't miss this epic event and see whose cocktail reigns supreme! Also, Smugglers Cove (tiki bar from San Francisco) will be doing a pop-up. Come and enjoy some tiki libations, food drinks and watch the competition! VIP Ticket holders will get early access to the event and a behind the scenes tour of the competition and a meeting and greet with the competitors before the crowds arrive. Not forgetting a limited-edition 2014 "Last slinger standing" T-shirt.
7-10 p.m. (VIP Entry: 6 p.m.)
Red Revolver Lounge
General Admission: $25; VIP Tickets: $50
Feb. 19: The House Brasserie
6:30-8:30 p.m.
Whiskeys of the World Dinner. Please join The House Brasserie to taste through the whiskeys of the world. Hosted by Master of Whiskey Dr. Tom Turner. Five-course dinner with whiskey cocktail pairings. Dinner pairing is $75.00++ Seating is limited and on a first come, first served basis, so please book early to avoid disappointment. Call The House direct to book, 480.634.1600.
Feb. 20: Bubbles & Booze Dinner at Fleming's DC Ranch
7-9 p.m.
Join Kim Haasarud in this three-course dinner featuring four Champagne-styled cocktails. Cocktails will range from the classic French 75 to Champagne Punch to Modern Molecular Mixology – champagne bites. Every ticket also comes with a signed copy of Kim's book, "101 Champagne Cocktails." Dinner pairing is $85. Seating is limited and on a first come first, served basis, so please book early to avoid disappointment. Call Fleming's at DC Ranch direct to book, 480.538.8000.
For discounts on amazing cocktails throughout the state and other fun promotions, the AZCW Wristband ($10) is on sale at www.arizonacocktailweek.com.