Rich Chocolates & Candies touts itself at specialty sweets for grown-ups. I'd say. This season, the sweet co. is offering up some very fall-friendly treats that would make great hostess gifts on Thanksgiving or yummy desserts to serve alongside your pumpkin pies. How divine do these goodies sound?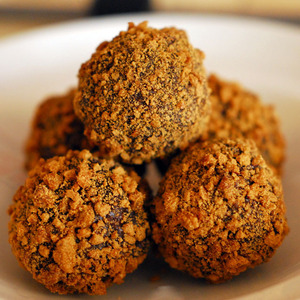 Pumpkin Pie Truffles: White chocolate blended with organic pumpkin and spices, dipped in dark chocolate and rolled in crushed gingersnaps. A 16-piece box of pumpkin pie truffles is $32.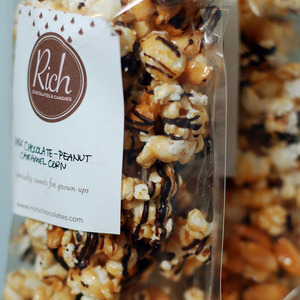 Caramel Corn: The caramel corn begins with popcorn popped in pure canola oil, which gets tossed with roasted nuts and a deliciously light and crisp caramel, then drizzled with imported Swiss chocolate. It's the perfect mix of salty and sweet. Available in dark chocolate almond and milk chocolate honey-roasted peanut. A bag is $5.50.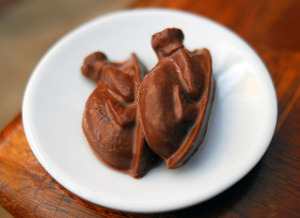 Thanksgiving Turkeys: Solid milk chocolate with cranberries and toasted pecans. Sold in a cellophane bag with three turkeys for $2.25.
Cute, huh? You must make your order by Monday, Nov. 16, if you'd like your goodies by Thanksgiving. http://www.richchocolates.bigcartel.com/.