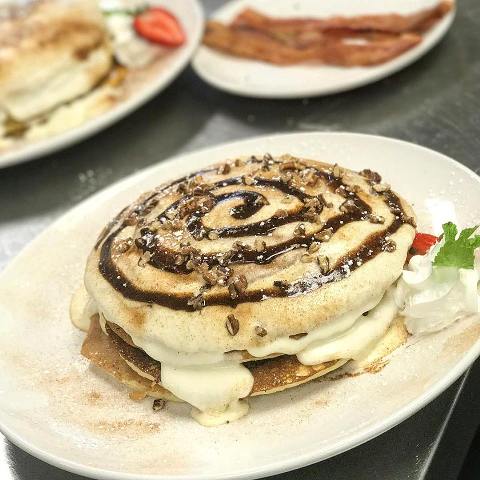 Who couldn't use a stack of lemon-ricotta or Nutella red velvet pancakes right about now?
On Saturday and Sunday, Eggstasy will be throwing a brunch party in the parking lot at its Shea location (6990 E Shea Blvd).
Here's how it'll work: Pull up and the staff (all staff will be in mask and gloves) will take your order at your car curbside. Or if you call it in, they'll have it ready for you. The waitstaff will bring out your food and drinks to you car at a designated parking spot that is socially distanced. Then, you sit back, whether it's in your pickup bed or front seat, and enjoy your weekend brunch listening to live music from 8:30 a.m. to 1:30 p.m.
Click here for the to-go menu.