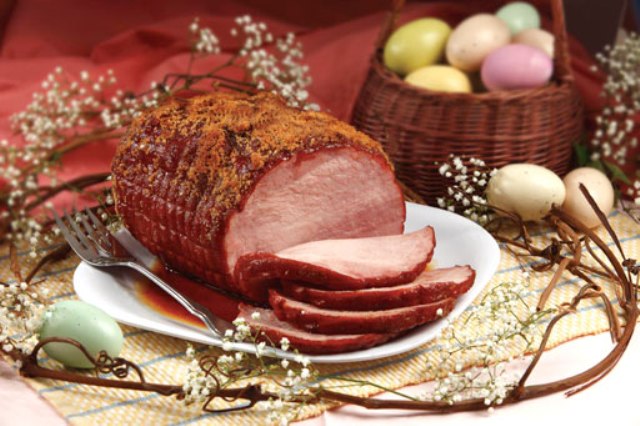 For a memorable Easter Sunday spread, make reservations at one of these lovely Valley restaurants–hop to it!
Pointe Hilton Tapatio Cliffs Resort's mountaintop restaurant, Different Pointe of View, will feature a buffet with breathtaking views of the city and desert surroundings. Easter brunch will be served from 10 a.m. to 5 p.m. and will include fresh waffle and frittata stations, carving and grill stations and more. www.pointehilton.com.
In addition to El Chorro's legendary Eggs Benedict, the menu highlights of the Scottsdale restaurant will include a host of entrees including honey-baked ham with dried cherry glaze, green chile chicken enchiladas,  a carving station and much more. www.elchorro.com.
The Melting Pot is hosting a free Easter egg hunt at each Valley location from 12-3 p.m. on Easter Sunday. Attendees have the option to eat The Melting Pot's special three-course lunch (but it's not required). www.meltingpot.com.
Fleming's Prime Steakhouse & Wine Bar will serve an elegant three-course sit-down menu with a focus on delicious, traditional dishes.  Brunch hours on April 8 are 11:30 a.m. to 3 p.m. www.flemingssteakhouse.com.
Cask 63 in Scottsdale celebrates the Easter holiday on Sunday, April 8 from 2-8 p.m. with specialty menu items by Executive Chef, Brian Feirstein. www.cask63.com.
North Scottsdale's Sassi celebrates Easter with a specialty brunch from 10 a.m.-1 p.m. featuring a variety of salads and antipastis, breakfast selections, Italian-style entrees and doci (desserts). www.sassi.biz.
The Grill and Latilla restaurants at the Boulders Resort will both offer an Easter Brunch on Sunday, April 8 featuring delish salads, carved meats and much more. www.theboulders.com.
The signature Top of the Rock Restaurant and The Market Cafe Restaurant at the Buttes Resort in Tempe will be offering an Easter Brunch featuring a carving station, made-to-order omelets and frittatas, farm greens, entrees and desserts from 10:30 a.m.-5 p.m. www.marriott.com.
Brugos Pizza Company at el Pedregal in North Scottsdale celebrates the Easter holiday with a festive, six-course dinner from 12 p.m.-9 p.m. www.elpedregal.com.
Roaring Fork in Scottsdale hosts a gourmet buffet-style Easter Brunch with a rugged western edge by Executive Chef, Bryan Hulihee  from 10 a.m. – 2 p.m. www.roaringfork.com.
Easter Brunch at The Phoenician features a classic menu of enticing favorites and artisan specialties, including garlic-rubbed leg of lamb; mesquite-rubbed prime rib of beef; glazed ham and much more. www.thephoenician.com.
Taggia at Scottsdale's Firesky Resort will host a special Easter menu that will include such tastiness as braised lamb shank, brioche French toast, slow-roasted prime rib and more. http://www.taggiascottsdale.com/.
Phoenix's Arizona Biltmore will serve a trio at delicious brunches at Wright's at the Biltmore, Frank & Albert's and Frank Lloyd Wright Ballroom. For the kiddos, there will even be an Easter egg hunt starting at 9:30 a.m. www.arizonabiltmore.com.  
Aside from the a la carte menu featuring the finest cuts of meat and a global selection of fresh fish, Chef de Cuisine Jacques Qualin of J&G Steakhouse at The Phoenician has prepared a special three-course prix fixe dinner menu. www.jgsteakhousescottsdale.com.
Diners at ZuZu at Hotel Valley Ho will enjoy a brunch with special items including a lobster and crab salad sandwich and smoked salmon quiche, along with a Bloody Mary bar. www.cafe-zuzu.com.
For the first time in 26 years, TEXAZ Grill wil be open for Easter Brunch with twists on traditional classics like Eggs Bubba, biscuits and gravy, steak and eggs, Terlingua Scramble and an assortment of cocktails. www.texazgrill.com.
The Fairmont Scottsdale Princess is celebrating Easter with an outdoor brunch featuring the cuisine from the resort's four restaurants, along with Easter egg hunts, a "Bunnyland" with activities for the whole family and visits with the Easter Bunny. www.scottsdaleprincess.com.
The Wigwam's two on-site restaurants, Red's or Litchfield's, are celebrating the Easter Sunday holiday with special Champagne brunches. www.wigwamarizona.com.
The Easter brunch menu at District American Kitchen & Wine Bar will feature: a bottomless bloody Mary bar and bottomless mimosas; a full breakfast bar with honey-glazed ham and assorted pastries; a raw bar that includes oysters, seafood and sushi; an omelet station; a mac and cheese station; and much more. www.districtrestaurant.com.
Sheraton Crescent's Indigo Bistro will be served from 10 a.m. to 3 p.m. and will dish up a delicious feast of brunch favorites as well as photo sessions with the Easter bunny. http://www.sheratoncrescent.com