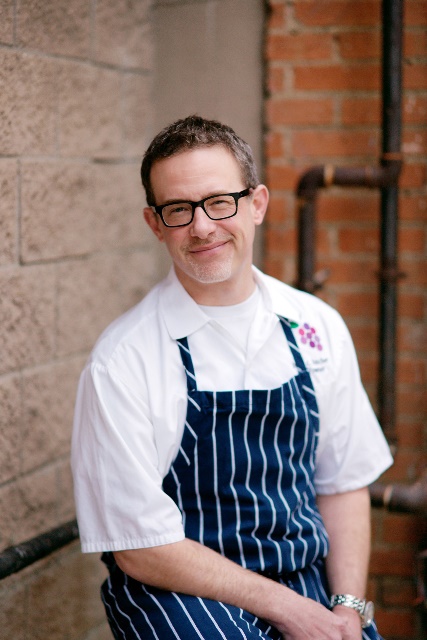 In honor of this week's inaugural Desert to Dish Culinary Weekend–a lineup of dining events including farm-to-table dining experiences, exclusive tours of Arizona farms, and one-of-a-kind interactive opportunities with six renowned chefs from across the country–at Omni Scottsdale Resort & Spa at Montelucia, get to know the event's participating chefs. Today, meet Brian C. Luscher of The Grape/Luscher's Red Hots.
Name: Brian C. Luscher
Restaurant: The Grape/Luscher's Red Hots
What are you most looking forward to during the Desert to Dish event? Seeing the bounty Arizona farmers and artisans have to offer and making new friends.
Have you always been interested in the culinary arts? How did you get your start? Ever since my mother can remember, I was drawn to cooking. My family says I had a restaurant set up in my room when I was 4 years old.
How would you describe your cooking style? Simple. Honest. Inspired by classics and classic cooking.
What are some ingredients that at-home chefs should experiment with this fall? Exotic spice blends, vegetables, tahini, anything local!
Where does your inspiration come from when creating new dishes? Driven by the seasons and interesting offerings from our vendors.
Fast faves… Hot dogs! Pasta. Any iteration of eggs.
Favorite pizza topping: Sausage!
Favorite midnight snack: Ham and Swiss roll up dipped right into the mustard jar
Go-to cocktail: Boulevardier
Favorite dessert: Pineapple Upside Down Cake
Favorite holiday dish: Traditional Bread Stuffing and Natural Gravy