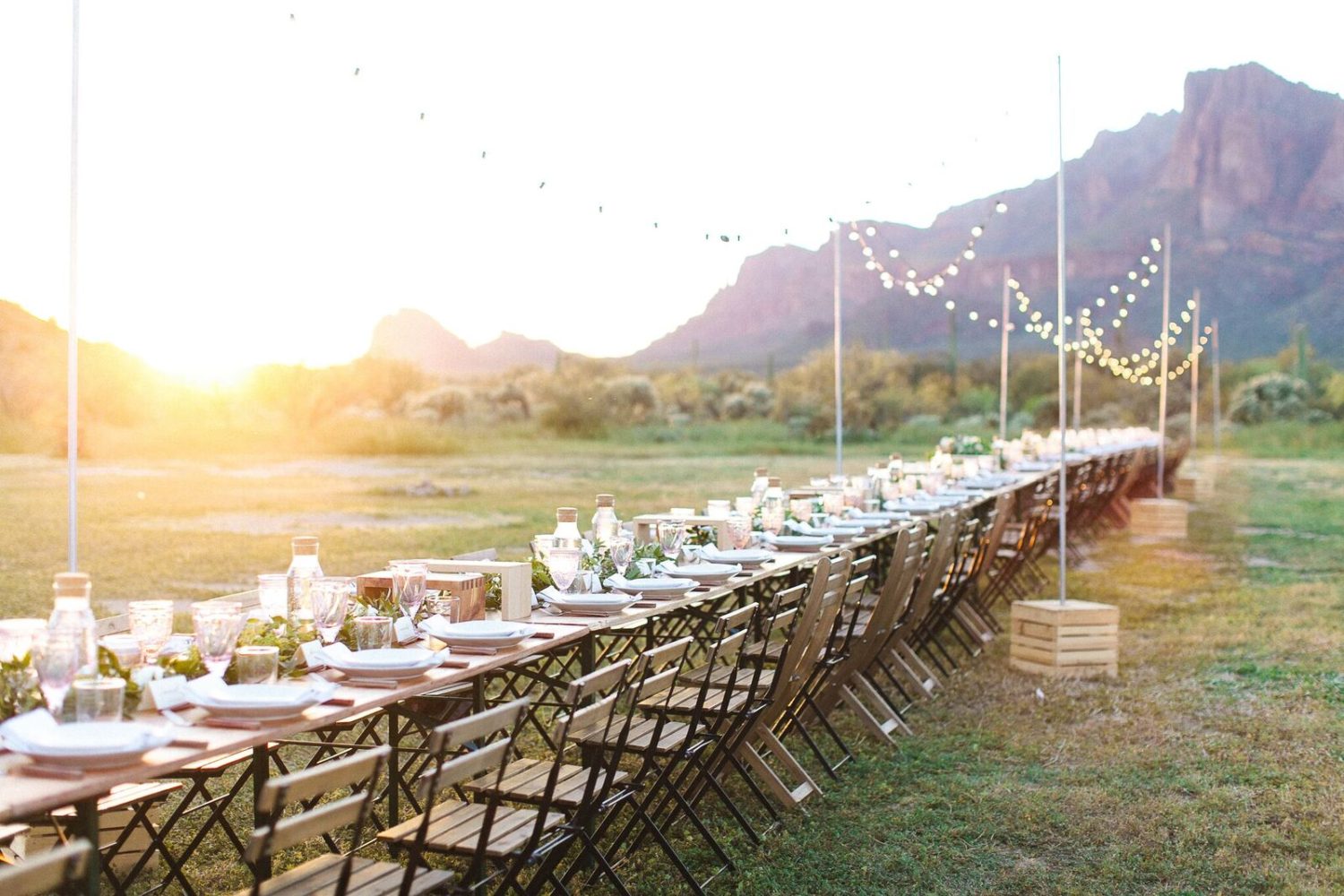 Cloth & Flame has launched the new Arizona Community Dinners Fundraiser, a genius way to support restaurant staff while also reserving your seat at the most in-demand Valley dining events. Cloth & Flame has partnered with top local chefs like Chris Bianco (Pizzeria Bianco, Tratto), Cat Bunnag (Glai Baan) and Eric Ramirez (Upward Projects) for a future series of 12 outdoor dining events. While the date for these dinners is to be determined, the only way to reserve your spot is to donate to the online fundraiser (minimum $50 per person), with all funds raised donated immediately to the chef/restaurant of your choice.
As soon as it's safe to dine out in a group setting again, Cloth & Flame will email all attendees with the dates, locations and additional details for the dinner series featuring the restaurant and chef that you selected.
Arizona Community Dinners Fundraiser Chef Participants
Chris Bianco (Pizzeria Bianco, Tratto)
Cat Bunnag and Branden Levine (Glai Baan and Sel Restaurant)
Nick Campisano and Joshua James (Born & Raised Hospitality)
Erik Syhre (Fox Restaurant Concepts)
Silvana Salcido Esparza (Barrio Café)
Stephen Jones (the larder + the delta)
Jeff Kraus (Crepe Bar)
Eric Ramirez (Upward Projects)
Tamara Stanger (Cotton & Copper)
Dara Wong and George Murkowicz (Shift Flagstaff)
Juan Zamora, Kyle Kent, and Jade Montoyal (Chula Seafood)
Genuine Concepts
Each dinner will seat 100 people on a first-claimed basis and will feature food and servers from some of our most beloved Arizona restaurants. All money raised through reservations will go directly to the chef teams you select, and once the dates and locations are be scheduled, attendees will be asked to pay an additional $95, which will go to the site landowner, service staff, production team, dishes, etc. Bianco Restaurants, Fox Restaurant Concepts, and Upward Projectshave generously chosen to donate all proceeds earned from their dinners to the other restaurants benefitting from this effort. Cloth & Flame will accept no profit for any of the dinners.