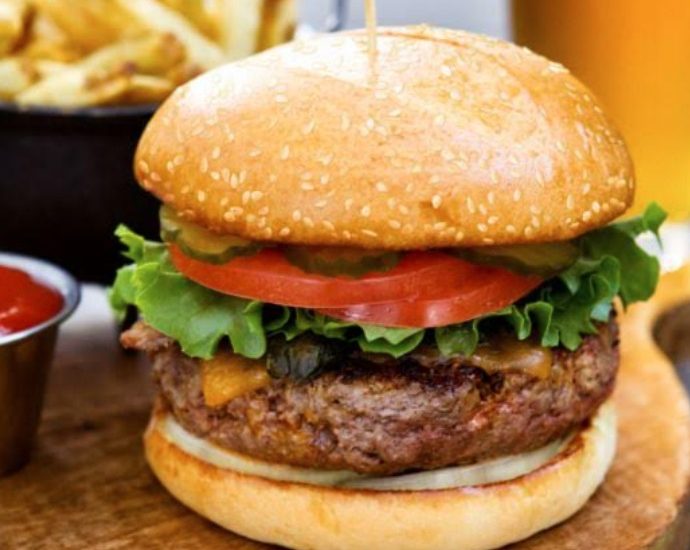 Sunday, February 7th celebrate Super Bowl 55 at Scottsdale's iconic Roaring Fork restaurant! This evening only, the restaurant will be offering its popular, "Dinner on Us" (buy one entree, get one free) beginning at 4:00 p.m. 
Roaring Fork will be serving signature "wood fired" favorites including:
BIG ASS BURGER served with Lettuce, Tomato, Onions, Pickles, Bacon, and French Fries
SUGAR CURED DUCK BREAST with Onion Jam, Sour Cherry Mustard, and Brussel Spouts
SPIT ROASTED HALF CHICKEN served with Mashed Potatoes, Grilled Asparagus, Roasted Garlic Au Jus
BRAISED BEEF SHORT RIBS with Horseradish Mashed Potatoes, & Tomato Jam
Roaring Fork's wood fired cooking captures the spirit of bold American cuisine, creating flavors that crackle with a rugged edge. In the Old West, the best food was prepared on a simple wood fire. This same spirit, freshness and flavor are at the heart of every dish served at Roaring Fork. Select from lamb, chicken, beef, pork and fresh fish entrees all perfectly prepared by wood fire rotisserie, open flame grill or wood oven roasting.
ABOUT ROARING FORK
Roaring Fork is located at 4800 North Scottsdale Road in Scottsdale Arizona.
For more information call 480-947-0795 or visit the website at www.roaringfork.com.