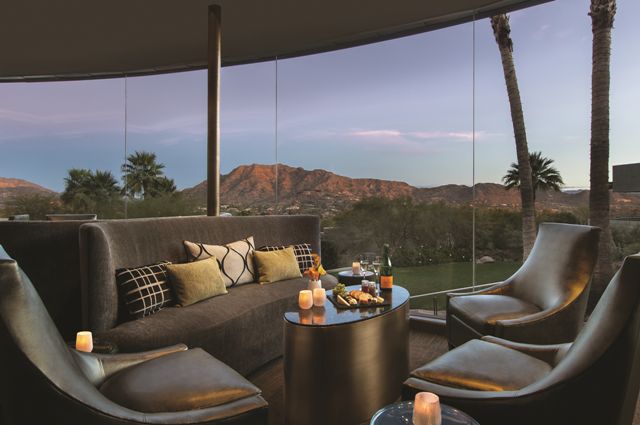 This time of year is definitely a season of celebration and togetherness. Join your nearest and dearest for some fall-friendly flavor and fun at Sanctuary on Camelback.
Best of Justin Winery
Sanctuary celebrates the spirit of autumn with a special event featuring selections from the renowned winery on California's Central Coast, paired with a four-course menu created by Food Network star Chef Beau MacMillan and presented by Chef Landon Post. Make your wine dinner reservations early. The reception begins at 6:30 p.m. on Thursday, Oct. 18.
Live Music Weekends
Enjoy live music on the jade bar patio along with hand-crafted specialties by the mixologists. From 7 to 11 p.m. Friday and Saturday evenings, Live @ jade bar features R&B, pop and jazz vocalists. During Sundays in Paradise, relax with favorite musicians from 1 to 4 p.m. plus 50 percent off bottles of wine and the $7 Sunday Sipper from 1 to 5 p.m.
Raising the Bar for Happy Hour
Adore The Pour each Monday to Thursday from 4 to 6 p.m. Savor upscale cocktails, old-fashioned margaritas, martinis and the weekly specialty Pour cocktail created by jade bar's gifted mixologists.