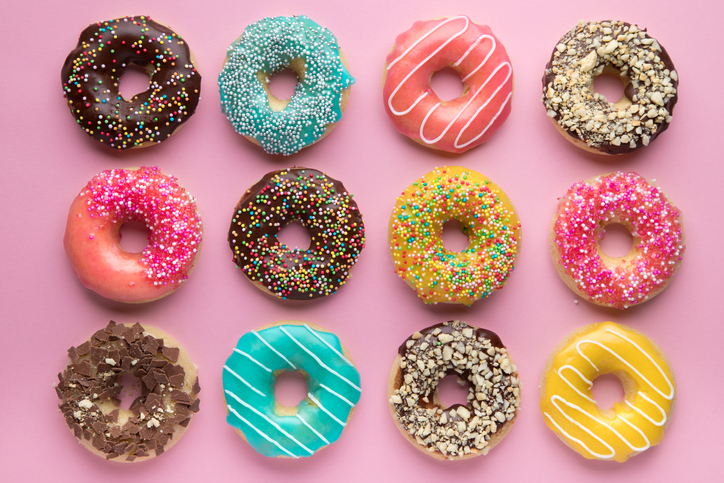 Sweet-toothed Arizonans whipped up delicious recipes for the fifth-annual Bashas' Donut Flavor Craze Contest. Bashas' invited kids and adults to submit a doughnut flavor creation that encapsulates what they love most when it comes to having a guilty pleasure. Bashas' Supermarkets then assembled a panel of celebrity judges to select the winning treat in each category based on overall taste plus a 100-word description of the doughnut idea, including the proposed name and key ingredients.
Drumroll, please: The winners include 10-year-old Makenzie from Surprise. Her Sprinkle Explosion creation is a doughnut was filled with buttercream and sprinkles, topped with white icing, swirled with drops of color, topped with sprinkles.
In the adult category, the winning doughnut is the Strawberry Shortcake, a recipe created by Angel from Glendale. The summery sweet features strawberry glaze, topped with strawberry icing, and dipped in a cookie crumb.
Both winning doughnuts will be featured in Bashas' bakery cases across the state during the month of June, joining the grocer's other made-from-scratch treats, including donuts, fritters, croissants, Danishes, brownies, frosted cookies, cakes, cupcakes and more.
In addition to being designated as the 2020 Bashas' Donut Ambassadors, Makenzie and Angel will each receive one dozen doughnuts every month for a year, $500 worth of prizes including a Bashas' Gift Card, family fun activities and baking/cooking gadgets.