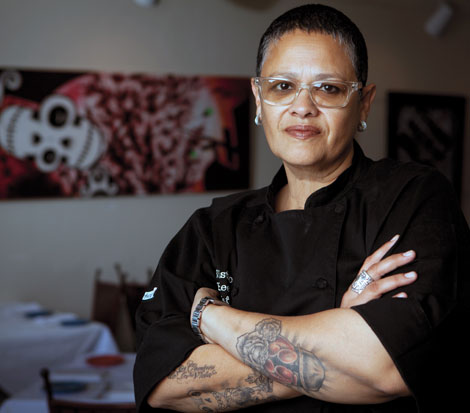 The James Beard Award is basically the Oscar of the culinary world. Local chefs like Chris Bianco, Nobuo Fukuda, Christopher Gross, Robert McGrath and Vincent Guerithault have all received the illustrious honor. And this year, six of the state's finest chefs, restaurants and restauranteurs have a shot at their own James Beard Award as semifinalists were just announced.
Best New Restaurant: Gio Osso's Virtu Honest Craft in Scottsdale
Outstanding Restauranteur: Sam Fox of Fox Restaurant Concepts (True Food Kitchen, Culinary Dropout, Sauce, Blanco Tacos + Tequila, Olive + Ivy, etc.)
Outstanding Restaurant: Chris Bianco's Pizzeria Bianco in Downtown Phoenix
Best Chef–Southwest: Kevin Binkley of Binkley's Restaurant in Cave Creek; Charleen Badman of FnB in Scottsdale; and Silvana Salcido Esparza (pictured) of Barrio Cafe in Phoenix. Chef Esparza was named one of Arizona Foothills Magazine's Women Who Move the Valley in 2013.
Finalists will be unveiled in March while the James Beard Awards ceremony takes place in early May. Good luck to all the Valley semifinalists!
Photo by Cassandra Tomei