The second annual Arizona Restaurant Week is almost here and ready to showcase our state as the dining destination it truly is. Come Sept. 19, more than 150 local eateries will offer a three-course meal of signature dishes for $29 per person or $58 per couple, excluding beverages, tax and gratuity. Participating restaurants include BLT Steak, Cafe ZuZu, Cork, Coup Des Tartes, Deseo, Different Pointe of View, Nine-05, Roaring Fork, Roka Akor, The Mission, Zinc Bistro and many more. To see the list of participating restaurants, visit www.arizonarestaurantweek.com.
To celebrate the upcoming Arizona Restaurant Week, I have devoted this week to providing our readers with recipes from some of the restaurants that are partaking in the delicious week. I hope you enjoy! First up, a chicken dish from Phoenix's Cheuvront's…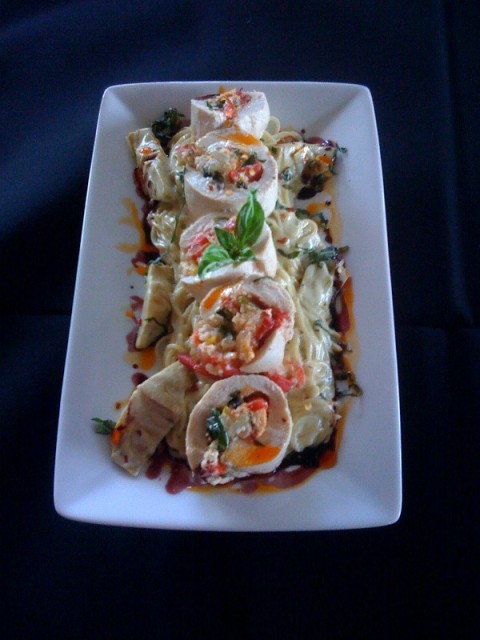 Chicken Roulade
Serves 1
Chicken
1 Flattened Chicken Breast
1 oz. Goat Cheese
2 oz. Sautéed Peppers
2 Slices Prosciutto
1 T Panko bread crumbs
1 egg
Mix together and roll inside chicken breasts. Wrap in plastic wrap and tie ends so it's water tight. Poach in simmering water until 165 degrees inside.
Cappolini
1 C Artichoke hearts
1 tsp. Chopped Garlic
2 C Heavy Cream
2 oz. White Wine
2 T Parmesan
Sauté garlic and artichokes. Deglaze with wine and add cream. Reduce by half. Add parmesan and toss mixture with cappolini. Serve alongside chicken.