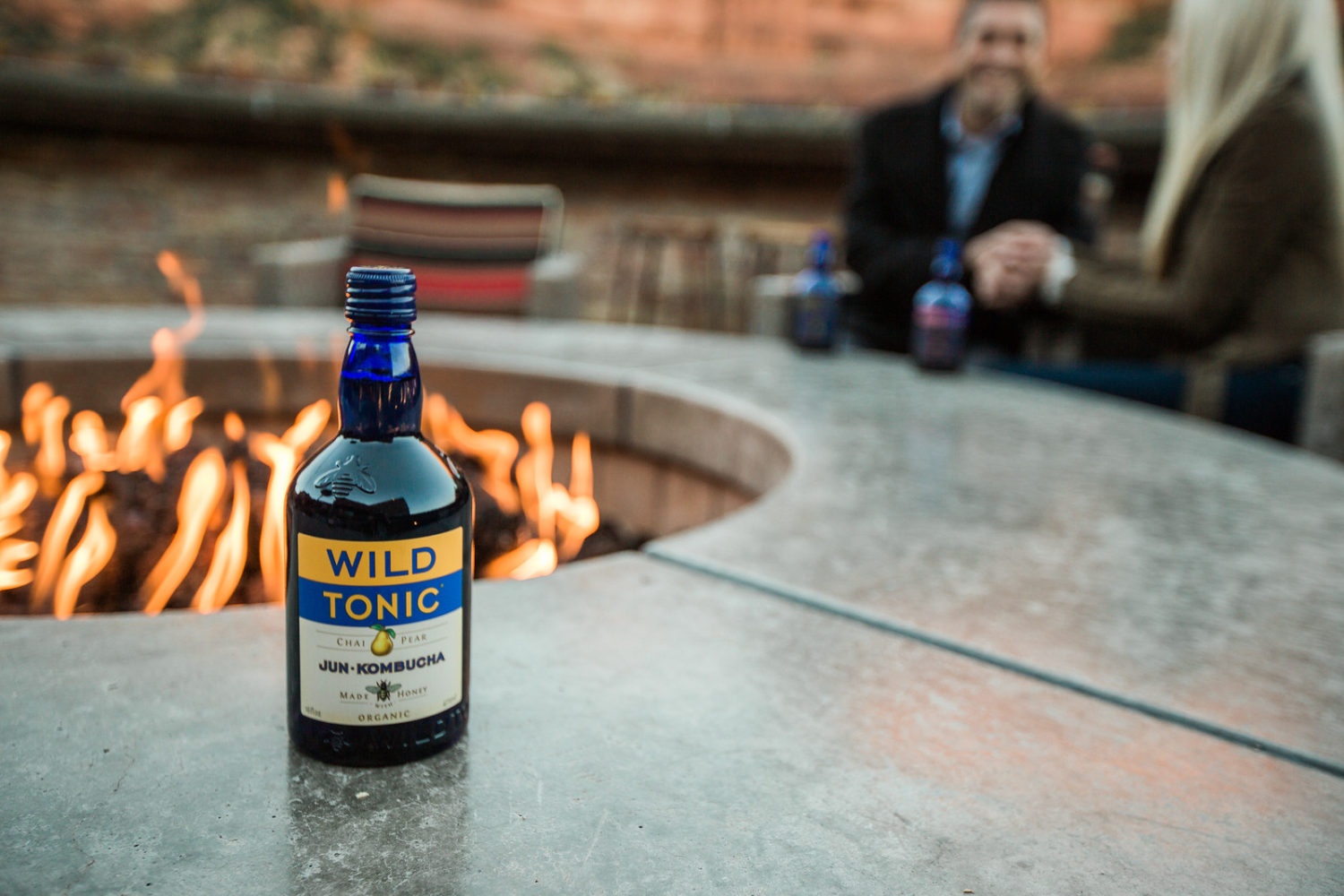 Wild Tonic Jun Kombucha's seasonal selection, Chai Pear, is back in stores through December. The cozy kombucha, from the Arizona-based brand, features a delicious pear flavor balanced by spicy cinnamon and slight fennel sweetness.
Aside from being a healthful and delicious sip on its own, farm-to-bottle Wild Tonic is often used as a mixer in inventive cocktails and mocktails. Impress guests at fall gatherings with the Iced Chai Pear Jun Toddy.
Iced Chai Pear Jun Toddy 
8 oz. Wild Tonic Chai Pear Jun Kombucha
1/4 C Pear brandy
1 tsp. Freshly squeezed lemon juice
1 tsp. Honey dissolved in 1/8 cup hot water and muddled with 1 tsp. fresh ginger root
Strain ginger root and honey mixture into highball glass with ice. Stir in remaining ingredients. Garnish with a slice of lemon.