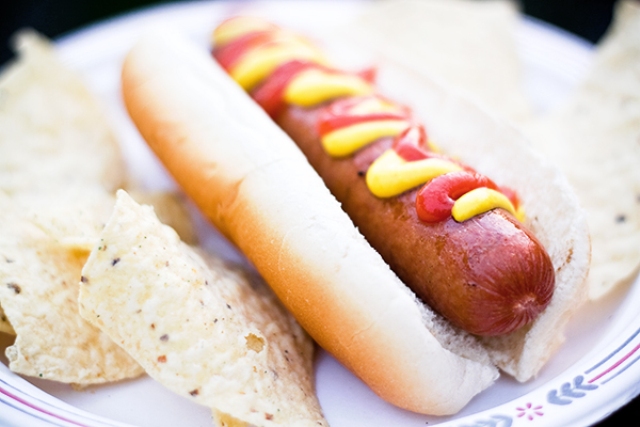 Spring training is officially underway in the Valley. To get your grub on before or after the game, here are five popular restaurants by your nearby stadium.
Zipps Sports Grill, Salt River Fields at Talking Stick
Zipps Hayden was the first Zipps Sports Grill and eliminates all previous notions of just-your-average sports grill. Sure, there's a pool table and flat-screen TVs, but there's more than just a burger and fries offered on the menu. Say hello to fresh, crisp salads and mouth-watering focaccia sandwiches. Take their advice, "Focaccias are addictive and may overwhelm the taste buds." Don't say we didn't warn you. http://zippssportsgrills.com/.
Uncle Sal's & The Sidedoor, Scottsdale Stadium
Who would've guessed things too good to be true actually came in twos? Uncle Sal's and The Sidedoor serve as two separate restaurants, with two equally amazing concepts. Uncle Sal's Italian Restaurant boasts a bonafide menu of traditional and modern Italian cuisine—filet mignon with gorgonzola and mushrooms is a local favorite. Looking for something more casual? Head around the corner to The Sidedoor, which offers anything from pizzas, calzones and a wine and beer bar, all while listening to live music by local artists every other Thursday and Saturday. Reservations highly recommended at Uncle Sal's. http://www.unclesalsaz.com/; http://www.thesidedooraz.com/.
Top of the Rock, Tempe Diablo Stadium
For the out-of-towners for a taste of something more decadent than sports bar fare, this may be the perfect match for your after-the-game grub. The elegant Top of the Rock restaurant at the Marriott boasts breathtaking views of the Phoenix area while offering top-notch American fare. 602.431.2370.
Cindy's AZ Café, Hohokam Stadium
Good home cooking in a likewise setting is Cindy's Arizona Café's claim to fame in Mesa. Enjoy a wide range of food, from American burgers to Mexican and Italian specialties. And for an unforgettable experience, check out the one-of-a-kind dining experience in the John Wayne room. http://cindysazcafe.com/.
May Garden Restaurant, Maryvale Stadium‬
It's easy to fall into the trap of convenience with all the fast food near Maryvale Stadium, but if you think outside of the lot and venture just west of the stadium, you'll find yourself at May Garden Restaurant, a Chinese restaurant that has among the best Chinese food in town, if not the entire city. 623.245.0052. –Kirstina Bolton