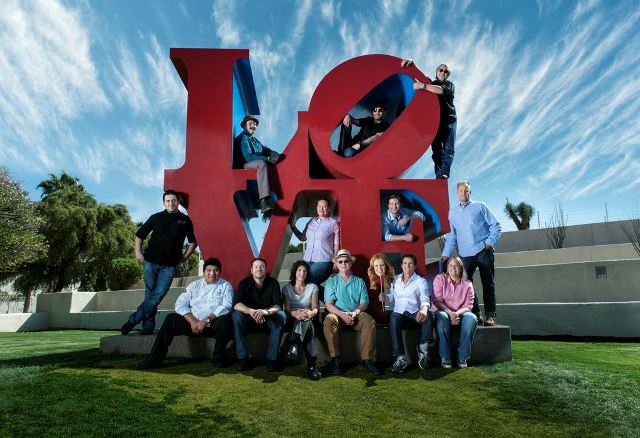 The 2014 Arizona Culinary Hall of Fame nominees have been announced. The Arizona Culinary Hall of Fame, which is presented by the Scottsdale Culinary Festival and the Scottsdale League for the Arts, returns for the 23rd year and will award this year's best chef, restaurateur, beverage master, and an industry leader for the Lifetime Achievement award. Chefs, mixologists, organization leaders and board members have produced 2014 nominations.
This year's nominees include:
Chef of the Year: Aaron Chamberlin – St. Francis & Phoenix Public Market Cafe; Charleen Badman – FnB; Gio Osso – Virtú; Mel Mecinas – Four Seasons Resorts & Spas
Restauranteur of the Year: Bob Lynn – LGO Hospitality;Craig DeMarco & Lauren Bailey – Upward Projects; Kevin & Amy Binkley – Binkley's; Sam Fox – Fox Restaurant Concepts
Beverage Master of the Year: Brent Karlicek, Upward Projects Beverage Director; Kim Haasarud – Liquid Architecture, Arizona Cocktail Week; Micah Olson – Bar Crudo; Richie Moe – Citizen Public House; Travis Nass – The Last Drop at Lon's at the Hermosa
Lifetime Achievement: Glen Humphrey – director at Arizona Culinary Institute; Joe Johnston – founder of Agritopia, Joe's Real BBQ, and Joe's Farm Grill; Christopher Gross – chef and owner of Christopher's & Crush Lounge; Howard Seftel – restaurant reviewer at The Arizona Republic
Winners will be announced at the Wine Country Brunch, part of next month's Scottsdale Culinary Festival, on Sunday, April 13 at the Scottsdale Resort & Conference Center. In addition to being inducted into the Arizona Culinary Hall of Fame, winners will be presented with their own Ed Mell-designed trophy that has been given to each winner over the 23-year history, plus each will receive $500 to be donated to the charitable organization of their choosing.
Congrats and good luck to all the nominees!
Photo credit: Carl Schultz