The historic Hotel Valley Ho of Downtown Scottsdale has recently added a brand new pool area.
The all-new OHasis Pool is set among towering palm trees and a lush desert landscape that makes it ideal for a fun and relaxing day of poolside lounging and basking in the bright Arizona sun. Food, drinks and handcrafted cocktails are served at the pool all day long.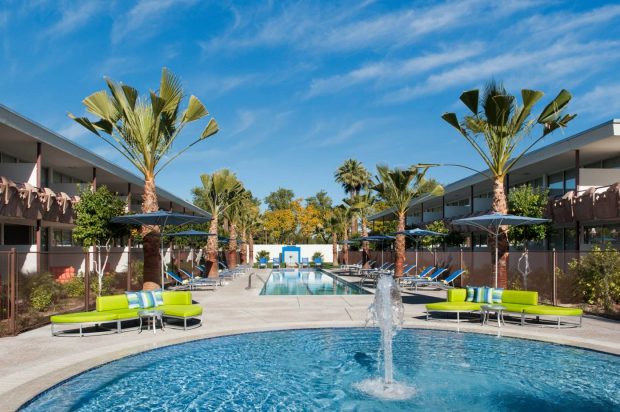 The mid-century modern hotel is also known for its trendy OH Pool, which features two Jacuzzis, chaise lounges and eight private cabanas, and has been previously voted as the Best Party Resort Pool by AFM readers.
Keep on the lookout March through September for live poolside entertainment events.
For more information, visit www.hotelvalleyho.com.