For years, five Omni properties, with a collective 300,000 bees, have been harvesting their own beehives, and using honey in everything from culinary dishes to spa treatments. Fast forward to 2015 and a natural buzz-worthy collaboration was developed with the National Honey Board (NHB) to create custom-curated menu specialties that reflect the sweet seasonal flavor of summer. Read on for mouthwatering descriptions.
'Liquid-gold' beverages adorn the cocktail section of the menu and are categorized into five regions – Southeast, Northeast, Midwest, Texas and West, each featuring cocktails unique to the local area.
Southeast–The Omni Homestead Resort and The Omni Grove Park Inn–Honey Grapefruit Crush made with Svedka Grapefruit Jalapeno vodka, wildflower honey water, and a splash of fresh grapefruit and lemon juice.
Northeast–Omni Mount Washington Resort–Honey Melon Mojito featuring Cruzan Light rum, Finest Call Watermelon puree muddled with clover honey water, fresh mint and lime, shaken and topped with a splash of club soda.
West–Omni San Diego Hotel–Pink Moon Shandy made with Deep Eddy Ruby Red Grapefruit vodka shaken with orange blossom honey water, fresh lemon and grapefruit juices, topped with Blue Moon Belgian White Ale.
Midwest–Omni Royal Orleans–Wildflower Honey Punch made with Jack Daniel's Tennessee Honey Whiskey, Finest Call White Sangria, Angostura Bitters, wildflower honey water, hand-squeezed lime and lemon juices.
Texas–Omni Barton Creek Resort & Spa–Gold Blossom Margarita or Honey Grapefruit Lemonade, both infused with orange blossom honey water.
Each participating property will also feature two honey-inspired entrees, which could include Honey Roasted Chicken Salad, Ale & Honey Braised Brat, Kale Salad with orange blossom honey vinaigrette, and Lemon-Alfalfa Honey Hummus.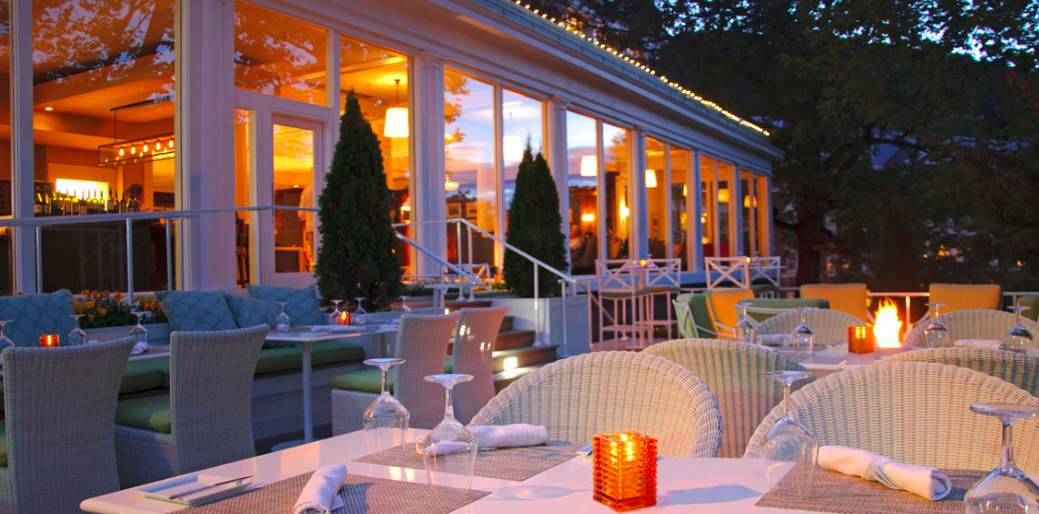 The "Art of Water" poolside menus are available at select properties throughout the summer. Click here to read more about the honey program at Omni Hotels or click here to make a reservation.
Photos of Omni San Diego Hotel Pool and Omni Homestead Resort in Virginia.