Ferragamo — The name itself, a reflection of luxury, refinement and attention to detail. Anyone who has ever owned a Ferragamo-branded item or entered a Ferrgamo luxury boutique understands the touches and nuances that separate the Italian fashion brand from others in its category. In Italian hotel circles, the Ferragamo name also upholds the highest standard in luxury hospitality. Case in point, The Lungarno Collection, a string of sensational Italian properties and hotels headed by Leonardo Ferragamo, son of legendary fashion powerhouse, Salvatore Ferragamo.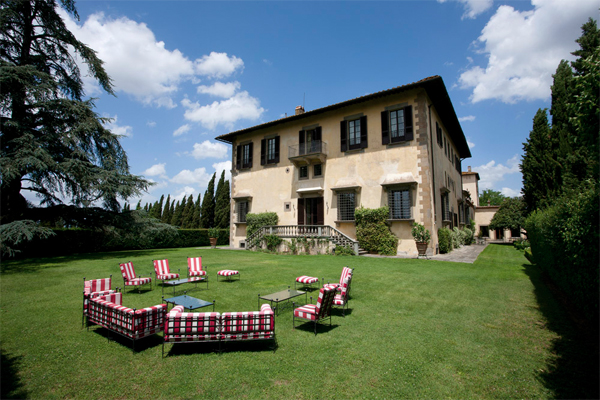 The Lungarno Collection's current portfolio includes five hotels and residences and an upscale retail outlet in Florence; a property in Rome; a private villa in Tuscany; a yacht club and residence on the Tuscan Coast; and luxury Swan Yacht experiences in the Mediterranean and Caribbean Seas.
Located just five miles from the city center of Florence, Villa Le Rose, welcomes visitors the Tuscan countryside and the lap of luxury. Built in the 15th century as a private residence for the Medici family and expanded in the 18th century, the two-story manor can accommodate 12 guests and is laid out in a fashion typical of aristocratic villas, ideal for groups and weddings.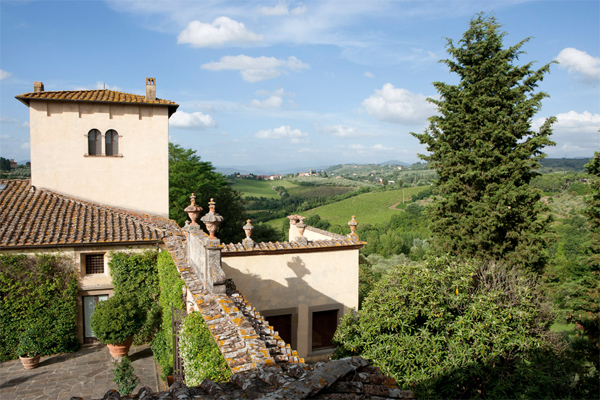 Of particular note are new amenities and services that guests of Villa Le Rose can enjoy throughout the year. This private, 16th century estate in Tuscany debuted exclusive offers for guests from private cooking classes to wine cellar tastings and even a private hunting excursion. Guests have the opportunity to explore the roads of Tuscany and Florence on Lamborghinis, Ducatis or Vespas and enjoy a tour of the Ducati and Lamborghini factories. For those wanting to indulge their palates, guests can request the villa's private chef and butler service available 24 hours and experience unique and seasonal dishes to the region. Prices for these experiences are available upon request.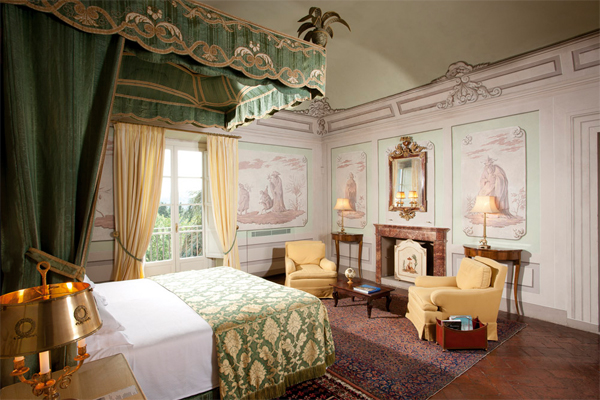 Just up the road from Villa Le Rose and back in the city of Florence, Lungarno Suites, a property consisting of 44 luxury boutique residences, has established a fashionable stay option worth mentioning. Suite guests in Florence have the opportunity to purchase ready-to-wear Ferragamo Creations, a limited-edition luxury line that brings back the most iconic shoes, bags, accessories and home good from the historic archives of the Ferragamo brand which were originally designed for Hollywood bright lights including Judy Garland, Marilyn Monroe and Audrey Hepburn. Their exclusive privileges include a private tour of the Via Tornabuoni Ferragamo boutique shop in Florence where they can purchase any Ferragamo Creation with a 10% discount per item, an excursion to the Museum of Salvatore Ferragamo and a surprise gift (after purchase).
To Learn More
Villa Le Rose, www.lungarnocollection.com/en/the-collection/florence/villa-le-rose.
Lungarno Suites, www.lungarnocollection.com/en/the-collection/rome/portrait-suites.
The Lungarno Collection, www.lungarnocollection.com.