Golf is full of gambles. However, a vacation in the lap of luxury is a sure thing when visiting the recently renovated Coeur d'Alene Casino Resort Hotel— home to the Circling Raven Golf Club.
It's a tried and true combination, golf and casino operations coinciding to provide the ultimate play land for thrill-seeking travelers. Yet, what sets the Coeur d'Alene Casino Resort Hotel apart from others in their category are top-notch accommodations, stellar amenities and a Gene Bates-designed golf course ranked among the 100 best public golf courses in the U.S.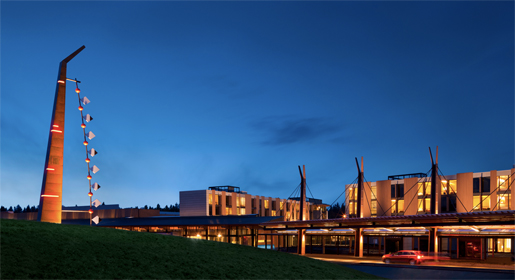 After completing a $75 Million expansion last spring, the resort is now home to nearly 100 luxury rooms with views of the golf course, a gourmet steakhouse called Ts'elusm, a 15,000 square-foot, full-service spa called Ssakwa'q'n, and a sports bar and café called Hn'ya', among many other property improvements.
"The amenities we added have dramatically expanded the resort and the overall experience our guests can expect here," added Dave LaSarte-Meeks, Chief Executive Officer of the Coeur d'Alene Casino Resort, which is located in the Idaho panhandle, within an easy, scenic drive from eastern Washington's Spokane Airport.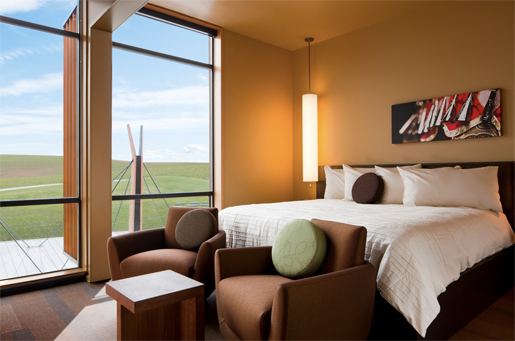 Recently, the Circling Raven Golf Club announced a new, all-inclusive Stay-and-Play Package, offering substantial savings on golf, lodging, dining and spa treatments.
For $299 per person, guests receive two nights lodging (double occupancy) in the luxury Spa Tower of the newly expanded Coeur d'Alene Casino Resort, a round of golf for two, $50 per person spa service credit, $25 per person dining credit, and $15 of "casino cash" if enrolled in the Rewards Club. The deal offers a total savings of $200 and is valid seven days a week.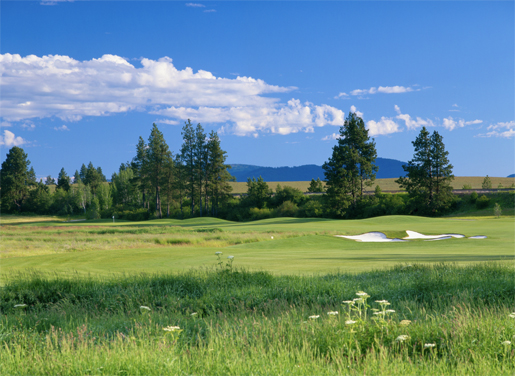 Daily rates at Circling Raven Golf Club – a Gene Bates design that meanders through 620 acres, with only 100 representing cultivated ground – are $65 (Monday – Thursday) and $75 (Friday – Sunday) from April through May 17. After May 17, the rate is $80 on weekdays and $95 on weekends. Same day replay rates are $45.
To Learn More
Coeur d'Alene Casino Resort Hotel, 800.523.2464, www.cdacasino.com.
Circling Raven Golf Club, 800.523.2464, www.circlingraven.com.