Pool weather has officially arrived in the Valley and everyone is on the lookout for the best places to spend their days in the sun.
Look to Hotel Valley Ho to be your summer spot. With the resort's live, local poolside music, this will be a favorite hang out for both locals and travelers.
Friday
Fridays at the Hotel Valley Ho pool will bring the following musical favorites to your ears from 3:30 – 6:30 p.m.:
Elvis Before Noon
Drop Top Cadillac
Sassy & The Sneak Attack
Session Saturdays
Saturdays will welcome the Valley's top DJs from 1:30 – 5:30 p.m.:
Mr. P-Body
DJ Design
Adrian Michaels
Recovery Sundays
Make everyone's least favorite day of the week your favorite with these great poolside offerings:
Save 25% on cabanas (starting at $149)
Bloody Mary & Mimosa Bar
90-minute Sunday Spa Package for only $109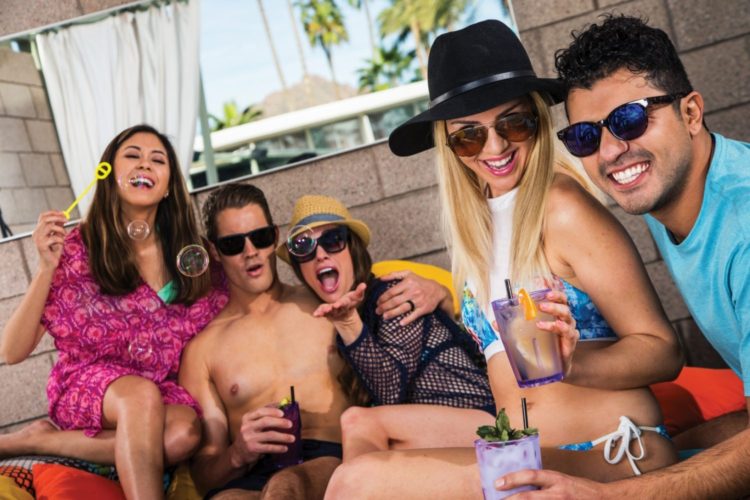 That all sounds pretty great, right? Private cabanas are available to rent starting at $199 on Fridays and Sundays, $349 Saturdays, and $149 Mondays through Thursdays. Included in that price is your choice of 3 amenities and admission for you and 7 of your friends!
For more information on the OH Pool, visit the resort's website here.
Hotel Valley Ho is located at 6850 East Main Street, Scottsdale AZ 85251