In the piko (center) of Waikiki, locals and visitors can now harvest homegrown Hawaiian kalo, and wrap and eat lau lau.
Opened in January 2017, the new Hyatt Centric Waikiki Beach features its own organic kalo garden alongside the splash lounge (pool deck). Launched a few months ago, the public (including non-hotel guests) is invited to join monthly harvests with Daniel Anthony of Hui Aloha 'Aina Momona. Participants are shown the correct way to harvest kalo while learning the history and importance of this staple to the native Hawaiian culture.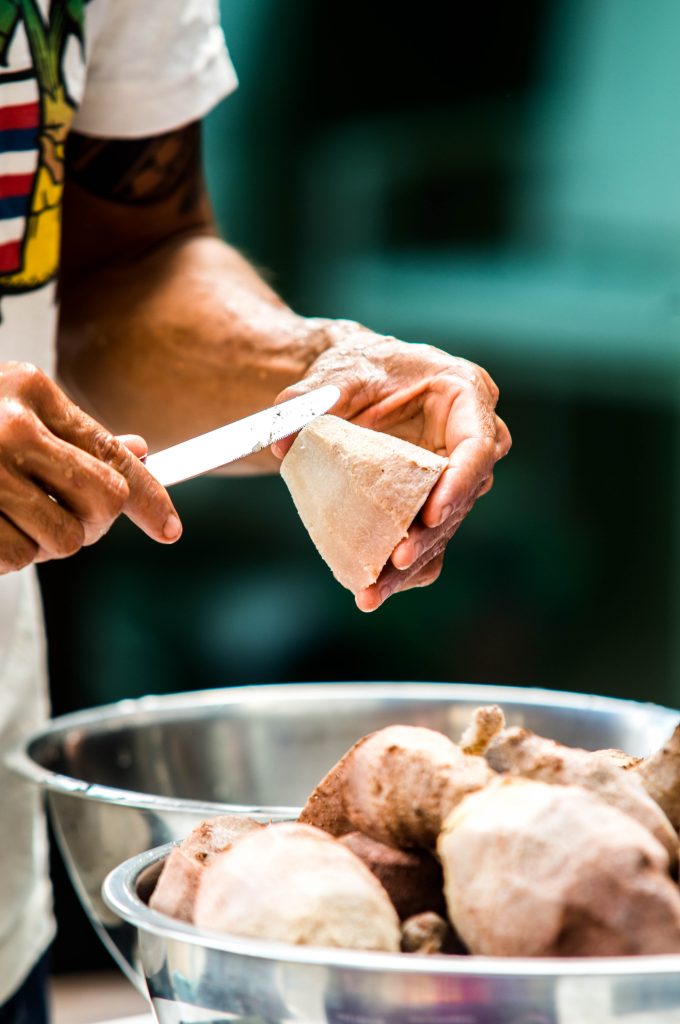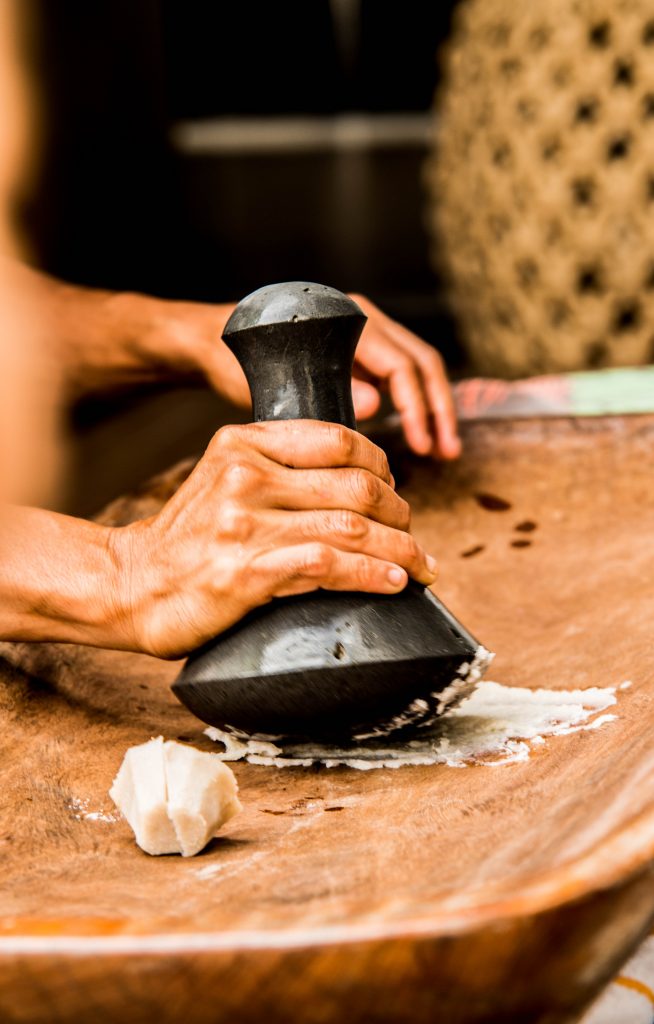 The experience allows each participant to pick their own kalo and then helps prepare lau lau for eating. While the lau lau cooks, Daniel pounds kalo into pa'i'ai while discussing the practice of this Hawaiian tradition of making poi.
The kalo is a "living exhibit" at Hyatt Centric Waikiki Beach for guests to nurture and watch this plant go through its normal life cycle to ensure that the kalo continues to sustain people and the land. The harvests are free, open to the public and held 2:30 to 6 p.m. on the fourth Tuesday of every month, year-round. The remaining 2017 dates are Nov. 28 and Dec. 26.
For more information, visit: hyattcentricwaikikibeach.com