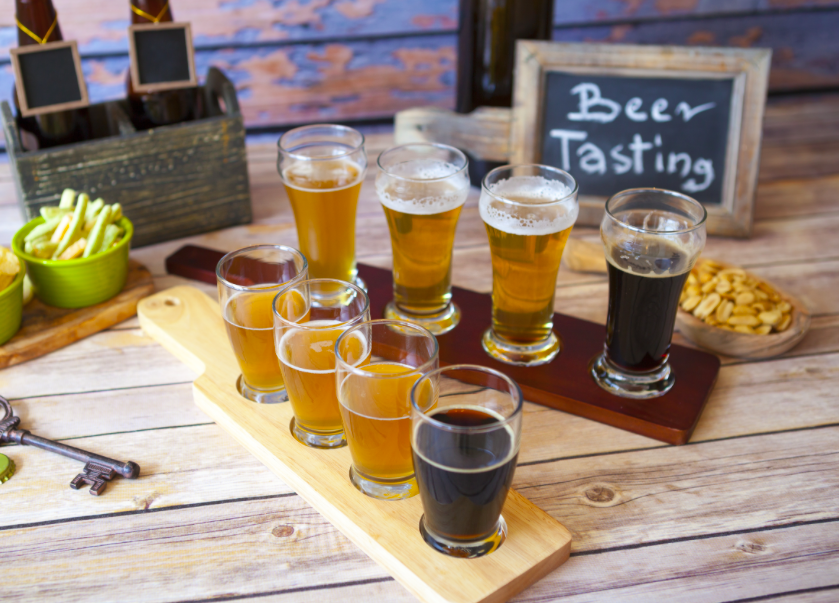 West Inn & Suites in Carlsbad, CA has announced a new package that allows guests to tour top breweries along historic highway 78.
The Hops Highway Retreat package begins upon arrival at West Inn & Suites, where guests are shown to their luxurious accommodations before they are swept up in a private luxury vehicle to begin their adventure with local San Diego Sterling Rose craft brew experts. The 4-hour tasting tour of San Diego's finest beers travels along the historic Route 78, which was once a toll road during the California Gold Rush.
The 60-mile stretch that connects Oceanside to Julian, aptly nicknamed the "Hops Highway," links a cluster of microbreweries to some of San Diego's biggest names in beer, including Stone Brewing, Lost Abbey, Mother Earth, and Ballast Point. The customized tour visits four breweries sampling a wide variety of locally crafted beers. Sterling Rose provides water and snacks and guides tour guests around the breweries, allowing them to experience the history and highlights of each brewery location.
On the following morning, guests will be treated to a late checkout and complimentary collapsible cooler filled with gifts from the hotel.
The Hops Highway Retreat package, available Saturdays and Sundays, starts at $499 for two guests and can be customized to include a group of up to 8 people. Rates include gratuity for the tour. For reservations or more information, visit www.westinnandsuites.com or call (760) 448-4500.