Fall isn't something we get to really witness here in the desert. Well, not in the same way that one can in other places, such as the Pacific Northwest.
The leaves changing up North are quite a stunning sight and with fabulous places to stay such as the ones below, we think you have plenty of reason to head up to the Pacific Northwest to get yourself a dose of autumn.
Seattle
Fall is a season full of many wonderful things — changing leaves, sweater weather, Halloween, but most importantly, everything pumpkin. We spent the summer counting down the days until we could have a Pumpkin Spice Latte, and that time has finally arrived. Why not make it even more special by enjoying your PSL at the original Starbucks in Seattle?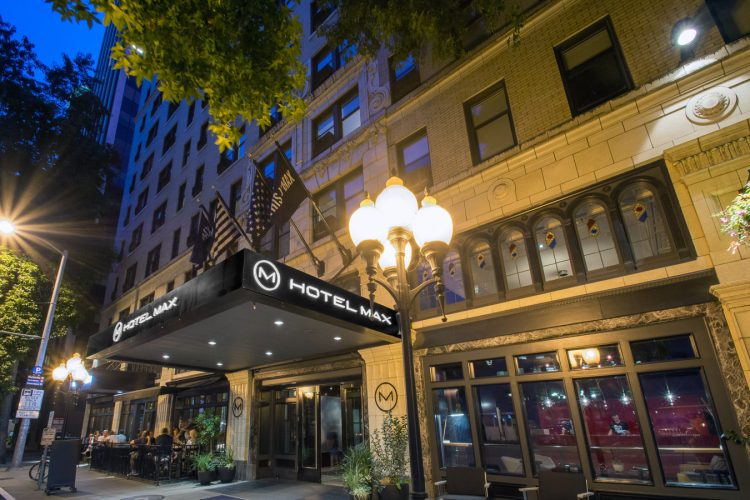 And we've found the perfect hotel to serve as your home base as you explore the city of Seattle. Hotel Max is just a few steps away from Pike Place Market and Capitol Hill.
For a rainy day (which is likely to happen), Hotel Max's fifth floor is dedicated to all things Sub Pop Records. Guests can rock out to their favorite records and get in touch with their inner grunge here.
Max Money Package | Hotel Max
Why not make your trip even better by booking this package at Hotel Max.
With the Max Money Package, you'll get a $50 Visa gift card for every night that you book.
We won't judge if you spend it all on PSLs.
Rates for this package start at $167/night.
To book your stay at Hotel Max, visit here.
Portland
Fall in Portland usually means a forecast full of rain, but as desert dwellers, we welcome that. Plus, Portland offers up some comfy spots where you'll love sipping on your warm drink as you watch the rain come pouring down.
Sentinel hotel is one of those places. With stunning decor that pays homage to the area's history, this luxury hotel's most important feature is the fact that it has Salt & Straw ice cream. No weather is ever too cold for ice cream in our book.
Stay Longer Save More Package | Sentinel
With ice cream right there, and the luxurious accommodations of Sentinel, you're going to want to stay a while. And this package gets better the longer you stay.
When you book 3 or more nights at Sentinel, you'll receive 20% off the hotel's Flexible Rate.
Rates for this package start at $180/night.
To book your stay at Sentinel, visit here.
Hotel deLuxe is another idyllic place to weather any storm the PNW may throw at you. With it's old Hollywood glam and modern art decor, you are going to love staying here. The hotel has its own pop-up cinema that shows classic movies, and serves cocktails, wine, and beer to make your experience that much better.
Insider Rate Package | Hotel deLuxe
This package will really seal the deal on your decision to venture to Portland and stay at Hotel deLuxe.
By booking the Insider Rate Package, you'll receive $20 off the hotel's lowest Prepaid Rate.
Rates for this package start at $192/night.
To book your stay at Hotel deLuxe, visit here.