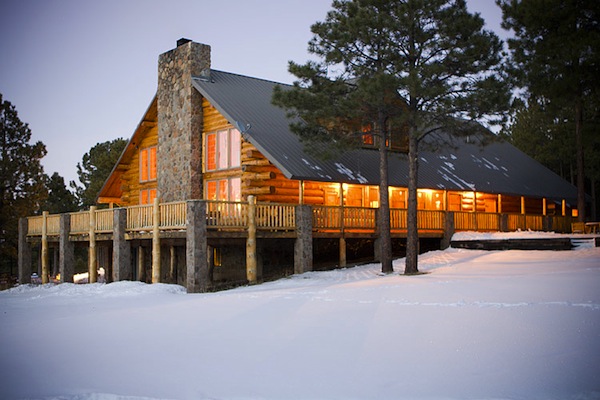 Beyond the wooden groves of nearby Greer stands a mountain paradise for outdoor adventures and luxurious log cabin lodging. Hidden Meadow Ranch, Arizona Foothills' Best of our Valley 2013 winner for Best Greer Lodge, is surrounded by two million acres of the majestic National Forest, making it a secluded yet accessible mountain gem.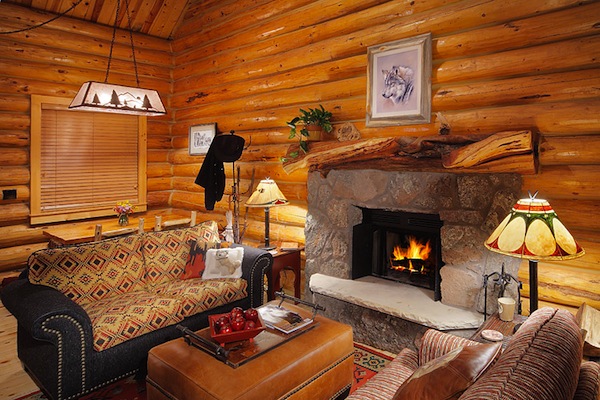 Each cabin is fashioned from local pine and laden with nature-inspired décor including hand-carved wood furniture, fine art and antiques, and features wood-burning stove fireplaces, private down stair master bedrooms and deep custom soaking tubs.
The cabins services and amenities include pillow-top mattresses or featherbeds, down pillows, firewood delivery and candlelit baths, as well as three pet-friendly cabins, Squash Blossom, Trail's End and Blue Quill, each with attached dog run. And if the sense of complete freedom from technology is overwhelming, the cabins offer "Wired in the Woods" wifi.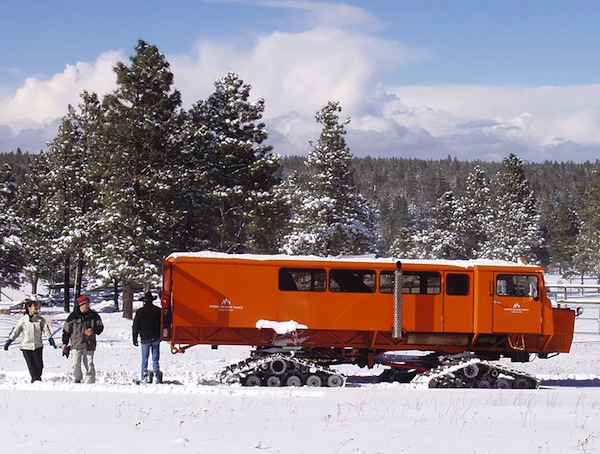 Venture out of the cabin and immerse in the wide-open adventures like the 24-passengaer "Miss Piggy" Snowcat (the largest in the world, mind you) for back-country sledding and snowshoeing. Escape the busyness of work schedules and obligations and reconnect with yourself and your loved ones in a quiet, yet close, getaway.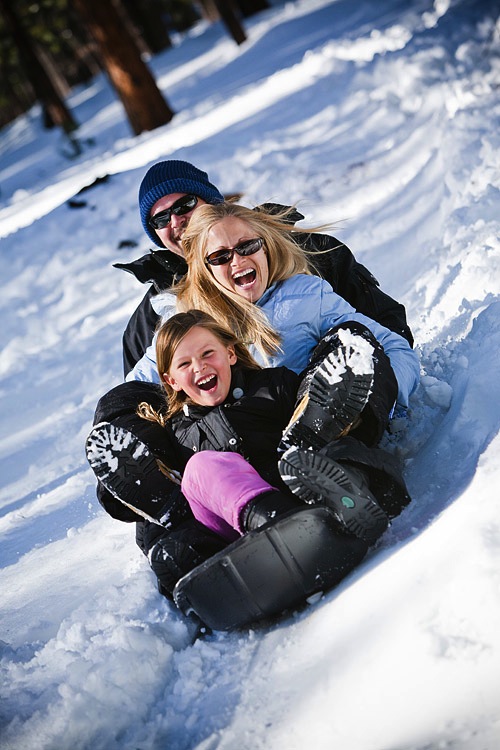 Here's a look at this month's ski and stay package for couples and families alike.
Stay a minimum of two nights and receive two complimentary adult ski passes to nearby Sunrise Ski Park.  (Additional tickets available for purchase at the Ranch.)  Enjoy Hidden Meadow Ranch's ski concierge program and let their staff arrange equipment rentals and complimentary shuttle transportation to and from Sunrise Ski Park each morning and afternoon…complete with a steaming cup of hot chocolate or coffee. This package includes dinner each night in our Ranch House and breakfast each morning before you hit the slopes, does not include Ranch-sponsored activities.  Nightly rate per double occupancy (two people) is $395.00 plus tax and gratuity.
To learn more, visit www.hiddenmeadow.com.
Photos: Courtesy of Hidden Meadow Ranch