If you've ever dreamed of exploring the picturesque landscapes of Western Canada, then now is the time to make the move — by train, that is! Rocky Mountaineer, the largest privately owned luxury tourist train in the world has just added four new destinations for 2019 including Cariboo Mountains, Canmore, Kananaskis and Sunshine Village.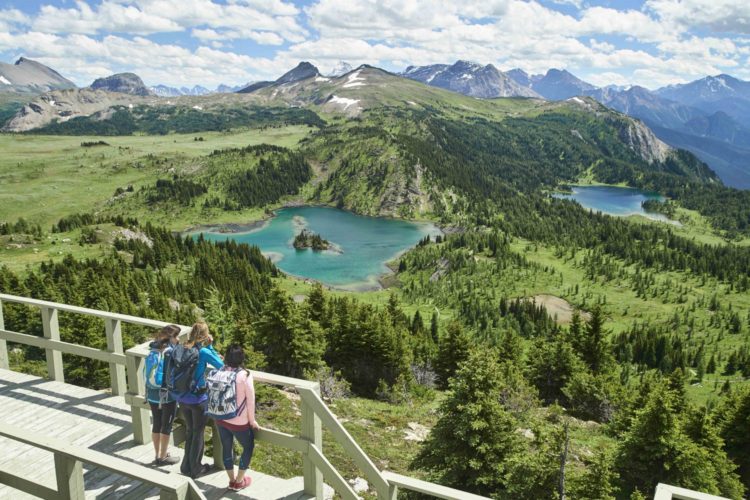 Whisking travelers through tree-lined mountains and glass-like lakes on four different rail routes, Rocky Mountaineer offers 65 vacation packages to choose from that range from a short journey to more than 14 days. Cruising through the Pacific Northwest and Western Canada, the all-domed fleet of trains makes exploring the great outdoors a luxurious breeze.
"With these new vacation packages, our guests can combine a luxurious rail journey on board Rocky Mountaineer with outdoor activities to explore the very best Western Canada has to offer," explained Deb Paulsen, Vice President, Guest Experience. "We are excited to introduce our guests to even more of the Canadian Rockies with the addition of Canmore, Kananaskis, Sunshine Village and the Cariboo Mountains to our already incredible line up of available journeys."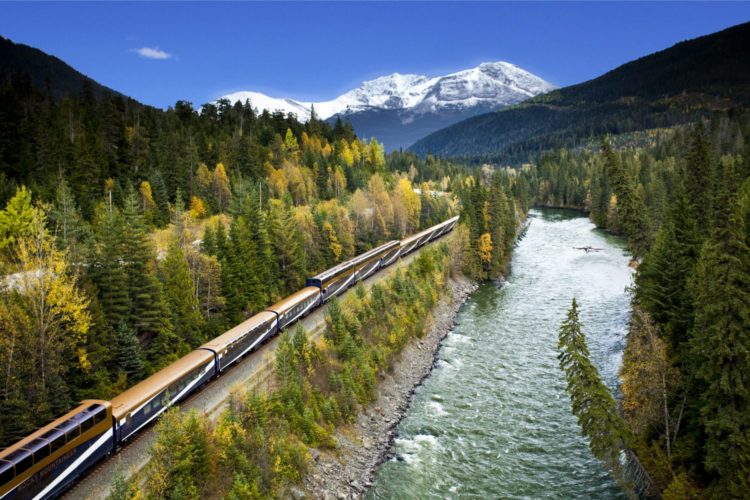 New 2019 Vacation Packages
First Passage to the West Canmore Self-Drive: Canmore is an authentic mountain town 20 minutes from Banff, offering stunning views and a laid backatmosphere where guests can hike, explore caves, or discover unique restaurants and boutiques. The seven-day Canmore Self-Drive package features lodging at the newly-constructed Malcolm Hotel in Canmore, four days with a rental car to explore the region, and two days onboard Rocky Mountaineer.
First Passage to the West Kananaskis Self-Drive: Sprawling across a spectacular mountain landscape, and a 45-minute drive from Banff, Kananaskis is an ideal place to hike, mountain bike, ride horses, play golf, or relax in the Nordic Spa. The seven-day Kananaskis Self-Drive package includes two nights at Pomeroy Kananaskis Mountain Lodge, four days exploring the area by rental car, and two days onboard Rocky Mountaineer.
First Passage to the West Sunshine Village Self-Drive: Located within Banff National Park, Sunshine Village sits at an elevation of 7,200 feet with panoramic views of the rugged mountain terrain. Known as a top hiking area in Canada, Sunshine Village offers opportunities for nature walks, gondola rides, biking and swimming in hot springs. The seven-day Sunshine Village Self-Drive package features two nights at Sunshine Mountain Lodge, four days with a rental car to explore the region, and two days onboard Rocky Mountaineer.
Journey through the Clouds Mountain Adventures: With rugged peaks as far as the eye can see, the Cariboo Mountains are stunning in every season. The 10-day Journey through the Clouds Mountain Adventures package features three nights at the CMH Cariboos Lodge, where guests arrive and depart via helicopter, two and a half days of guided heli-hiking, and two days onboard Rocky Mountaineer.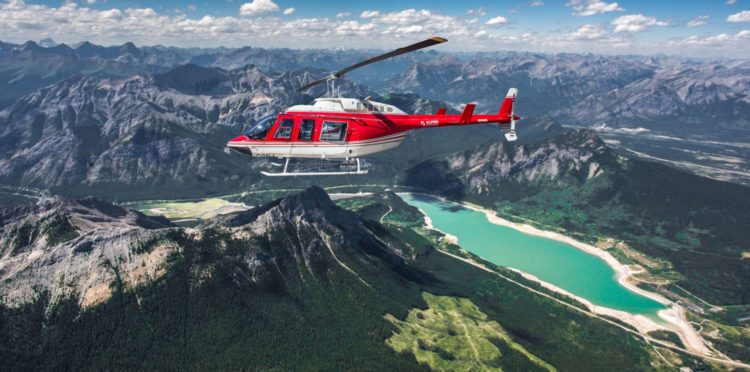 Offers
Early Booking Bonus Offer: To celebrate its new destinations, Rocky Mountaineer is offering travelers up to $850 in added value per couple, which can be used towards additional hotel nights, sightseeing tours, Alaska cruises and more. Offer available until August 31, 2018.
Free Hotel Offer: Can't wait until next year? Those looking to climb aboard in 2018 can take advantage of the free hotel offer on qualifying vacation packages of five days or more and extend their trip to spend an extra night to explore Seattle, Vancouver or Calgary. Offer available until June 29, 2018.
For more information, visit: rockymountaineer.com