Here in Arizona, fireplaces are an integral design element, yet 90 percent of the year they are really just for show. A home improvement website, www.Fireplacedesigninfo.com offers one of the most complete source of fireplace information. On the site, they divulge information on various types of fireplace designs. Here are some examples of useful tips from the site.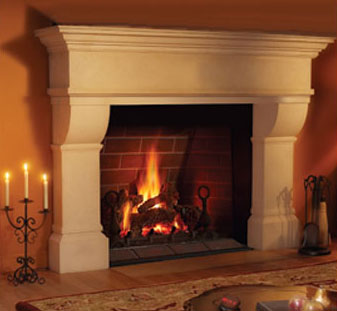 Stone fireplace designs- Stone fireplaces are ideal if you are looking for a more permanent fixture. Compared to other types of fireplaces, a stone fireplace is not as easy to modify. However, it has a more solid look and feel, and tend to last a lot longer than fireplaces that are made from other types of materials. If you are building the fireplace indoors, the stones will never be built inside the fireplace. Rather, they are used on the outside, purely for design purposes only. They are only used in the fireplace if the fireplace is set outdoors.
Outdoor fireplace designs- Outdoor fireplaces come in very useful if you intend to spend a lot of time outdoors, especially when the weather is cold. Due to constant exposure to the harsh environment outdoors, you have to make sure that the building materials you choose is tough enough to withstand the conditions. Stone is a suitable material if you prefer a more traditional look. But if you prefer a more modern design, a brick pit will be more suitable.
Modern fireplace designs- A modern design is not really the same as a contemporary design. A contemporary design is one that has a more classical look. A modern design is a look that is more stylish and up to date with home owners' demands. A wide range of materials can be used to create a modern fireplace design. But the characteristics of the various designs are always similar. A modern design is usually simple, elegant, and clean. Instead of using wood as a burning fuel (which leaves unwanted residues), modern fireplaces often use gas, which is a much cleaner fuel.
Corner fireplace designs- Corner fireplaces are becoming more and more popular because the fireplace sits nicely in a corner (usually right angled). The top of the fireplace may then be used as a shelf for placing other decorative items to enhance the look. You have different types of fireplaces to choose from. Again, the more traditional designs are built with stone and brick. These fireplaces use wood as the primary burning fuel. Modern designs can be fitted into a corner as well.
Brick fireplace designs- Bricks are useful materials that can be used to build really durable fireplaces. Most people dismiss brick fireplaces because they think that the designs look outdated. However, under skillful hands, contractors can use bricks to build really stylish designs that look modern as well. Creativity plays a big part here. After all, the bricks are only used for outward appearances. Creative contractors should be able to come up with innovative designs that blend in with your home.
Lastly, the site says to understand your own needs and wants before starting your research. That will save you a lot of time looking at designs and models that don't suit your needs and wants. Once you have shortlisted the designs that you prefer, you may start asking around for pricing information. 
For more information please visit http://www.fireplacedesigninfo.com.